8 tags
The flashlight app for my iPhone has been updated with an intensity slider to control the brightness. Because "my flashlight is too bright" has been said by no person ever.
Caroline Shaw wins 2013 Pulitzer for music →
A big win for a friend of mine. Caroline is an awesome person, and this is truly a deserved achievement. If you haven't heard the piece yet, go grab the album!
Lou Jones: Diary of a Reality Television Show →
Boston area photography rockstar Lou Jones was recently recruited for The Moment, a reality TV show on the USA Network. Apparently, he'll be mentoring an aspiring photographer so that she can interview with Sports Illustrated. The show airs April 11, 2013 at 10pm ET. Lou is an incredible teacher and an amazing photographer. I've met him and heard him speak several times, and each time...
Great, now engineers think that they are... →
PandoDaily absolutely eviscerates the Bitcoin craze. You can't expect something limited to 21 million units to ever become a real currency.
Watch
ROAM, another beautiful video showing off the MōVI gimbal - this time on an RC helicopter. Visuals like this were either expensive or impossible before now.
Roger Ebert dies at 70 after battle with cancer -... →
So tragic and sad. A great writer and communicator will be missed.
When is the difference between 99% accuracy and... →
When it can stop a Zombie Apocalypse. This should be required reading by anyone who does math. The difference between 99% and 99.9% doesn't sound like much, but it can actually be huge.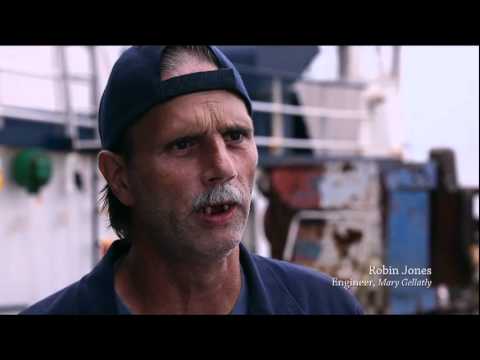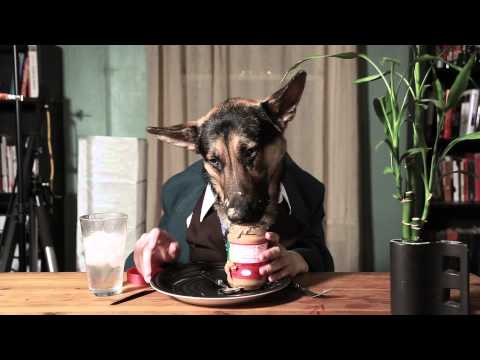 I'm Raising My Bitcoin Price Target To $400 -... →
If I were going to put a price target on Bitcoin, I would think that $400 would be a perfectly reasonable target. … And, because you're probably already getting ready to blast me for "irresponsibly fueling speculation," so would $0. I've long wondered whether Bitcoin will be the future of money or a giant con set to explode in people's faces. My current...
1 tag
What If The Google Reader Readers Just Don't Come... →
And without links to sites being seeded via Reader, maybe non-regular visitors dip as well. All of this could seriously screw with the pageview-based advertising model of the blogosphere. What if five to ten percent of visits just vanish? What if it's even more? MG Siegler finally gets it. The demise of Google Reader is bad for everyone, even if they don't use it.
8 tags
Strobist: In-Depth: The New Fujifilm X100s →
Essentially, what you have in the X100s is a tiny, super capable camera with fast, sharp glass that handles like a Leica M. Want.
Photography Can Be Like Fashion, Or It Can Be a... →
"There's no such thing as a good photographer under 40."
Watch
Seriously cool Kickstarter project that measures wind speed on your smartphone. The best part: no electronics. The entire thing works with magnets that manipulate the phone's magnetic field sensor. Great for people flying kites and model airplanes or anyone else who cares about the wind. (via TechCrunch)
Apphance – Brand New UI, Live Reports →
Apphance and uTest are totally redefining how mobile QA gets done. This new UI is both cleaner and easier to use. Plus, it adds live reports showing real-time stats from mobile users in-the-wild. Lots of hard work from the Apphance and uTest teams. Congrats.
1 tag
Canon EOS-b Images Leak & a New Kit Lens « Canon... →
Canon EOS-b / X7 Images of Canon's super small DSLR have leaked out. Also new for this release is an STM version of the EF-S 18-55 f/3.5-5.6 IS kit lens. The camera looks to be around $799 in the USA. Specifications (Direct Translation) 18 million pixel sensor DIGIC5 1.04 million dot 3-inch LCD monitor 4 seconds of continuous shooting frames / video Full HD 30-1/4000 seconds shutter...
FBI says it has identified the thieves in Gardner... →
In a stunning development, federal law enforcement officials said today they had identified the people who stole $500 million worth of masterworks from the Isabella Stewart Gardner Museum in 1990. The officials also said they had determined where the paintings had traveled in the years after they were stolen, but they did not know where they are now and were appealing to the public for their...
Write More, Say More
I used to post more frequently on my own blog, and then I started posted photos and nothing more. Lately I've wanted to write more. I'm turning up the volume. You've been warned.
9 tags
6 tags
7 tags
7 tags
7 tags
8 tags
7 tags
7 tags
5 tags
7 tags
6 tags
6 tags
7 tags
6 tags
8 tags
9 tags
7 tags
9 tags
7 tags
8 tags
7 tags
9 tags
7 tags