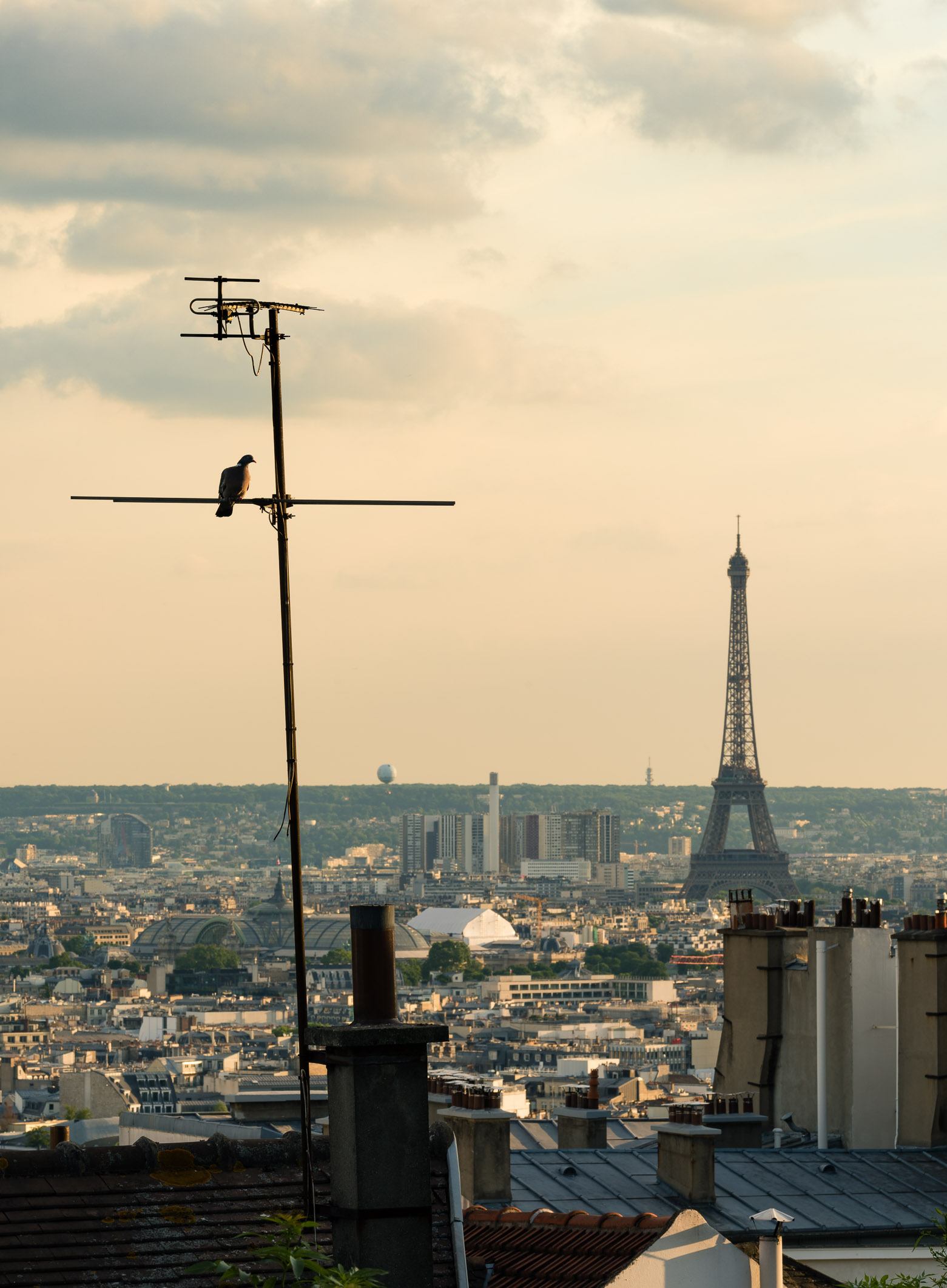 When I had the opportunity to visit Paris on business, I made sure to allocate time to take photos. Even though Paris is one of the most photographed places on the planet, you can always find something new with fresh light, color, and weather. On this trip, I decided I didn't want to get mixed up with the tourists in some of the usual spots like the Eiffel Tower, so I took a walk from my hotel to the Basilica of Sacré-Cœur instead.
Sacré-Cœur is a magnificent sight to behold – high up on a hill with an amazing perspective of Paris from above. Standing on the steps in front of the church provides one of the most panoramic views of Paris you can get – short of standing on the Eiffel Tower itself. I would argue that the view from Sacré-Cœur is even better than the Eiffel Tower because you can actually see the Eiffel Tower from Sacré-Cœur.
A little ways down the street from the basilica, the view is more obstructed by the tops of the buildings on the hill below. It was here that I found this scene between the rooftops of several buildings with the Eiffel Tower in the background. A pigeon had just landed on the antenna, and I realized this combination of things made for a great subject. I had my camera in hand and took a few shots before the bird flew away.