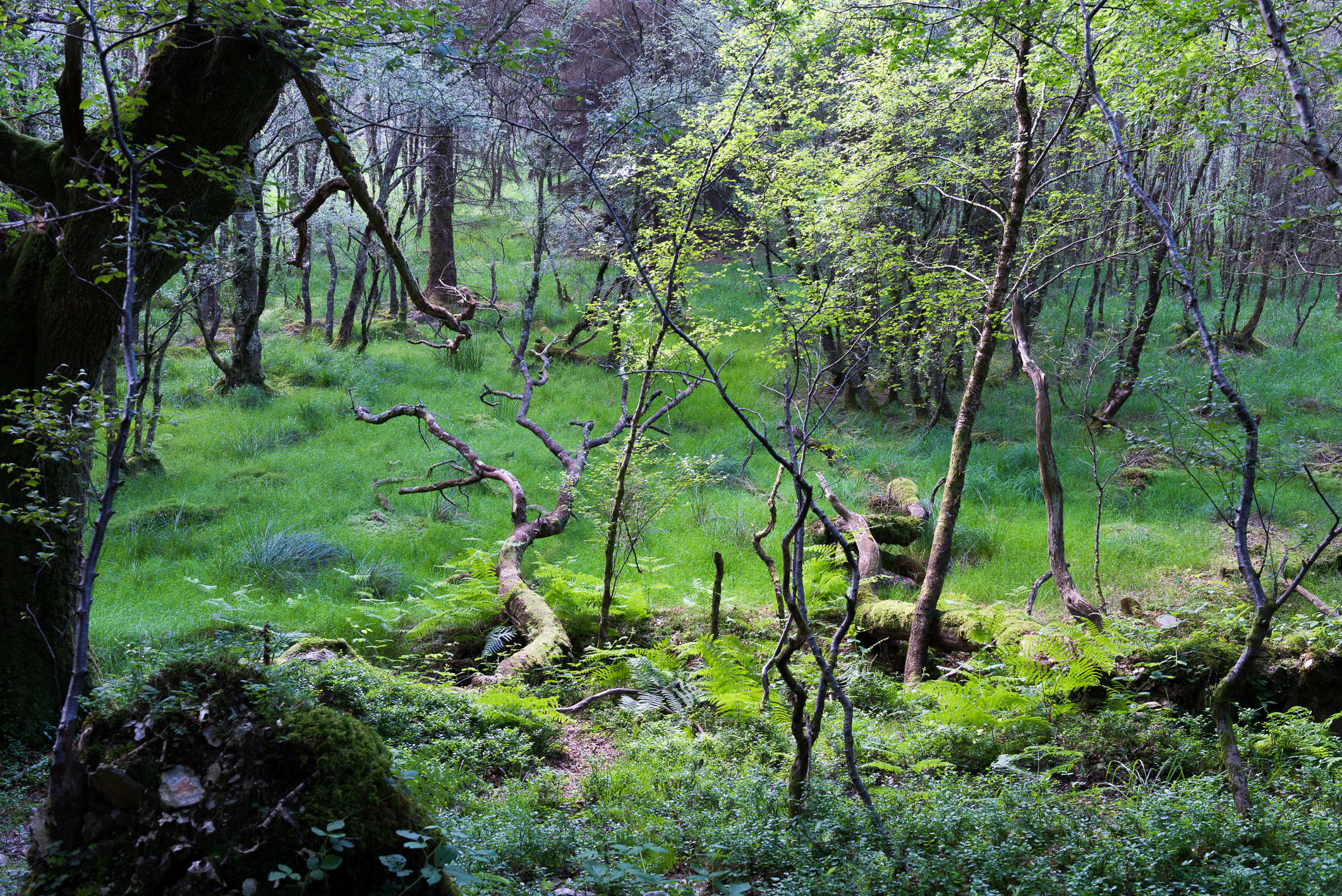 Glendalough is one of those places with immense beauty where I just wasn't feeling the scenery on the day I visited, so I felt incredibly lucky to get this photo. There were so many ingredients for a great photo, including amazing scenery, fantastic ruins, and a spectacular glacial lake. However, scenery is never enough – you also need good light, good shadows, and good clear atmosphere. Even more importantly, you need good timing. On this particular day, those things just weren't clicking – especially the timing.
Looking back at my photos, I think my timing was too early at the ruins and too late at the lake. Had I reversed those two, I might have found more light and color on the lake and more shadowy drama on the ruins. Those two features just happen to be separated by a long footpath through the woods surrounded by a dreamy Irish forest, and it was while I transited from one spot to the other that I found this scene in the middle where the timing was perfect.
Forests in general are a great spot for photos at twilight when the light and shadows are even and not distracting. The light here was gentle and soft, with just enough on the foreground to illuminate the gnarled branches and fallen trees. You could almost imagine the aos sí  emerging from the trees in the distance, out on their nightly errands in the forest.
Lessons Learned;
Timing is everything.
Never stop looking for a photo, even when you know the timing is all wrong. You never know what you're going to find.