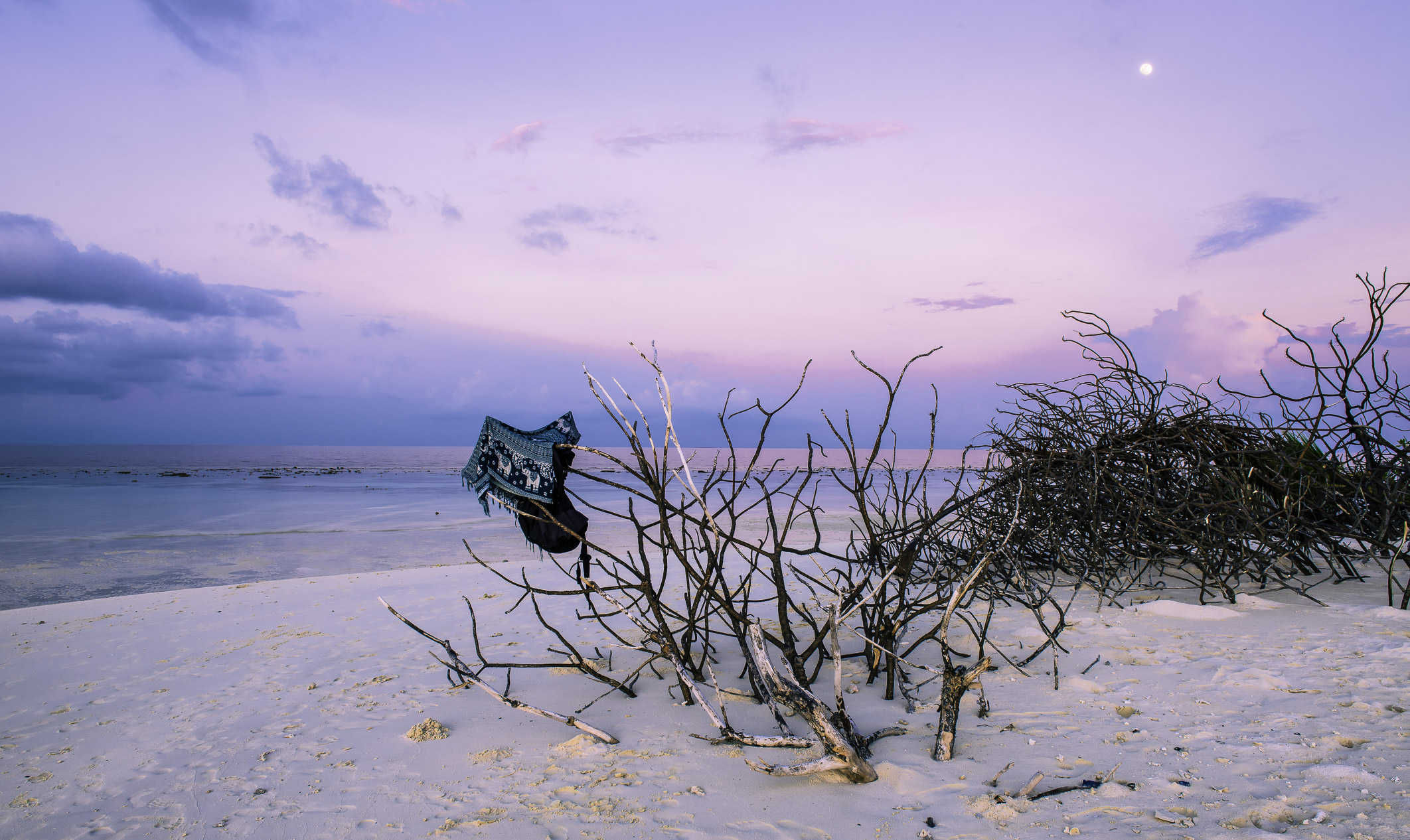 We were fortunate enough to be able to take a trip to the Maldives over Thanksgiving, 2018. While our trip was actually for scuba diving, I took advantage of my time on the surface to get a few photos. This one came from a small private island that was a popular spot for dive liveaboards to use for evening shore excursions. As far as I can tell, the place doesn't have much of a name.
I found this scene on the far end of the tiny island away from where people were gathering for dinner. I loved how the moon sat in the sky behind the thicket of deadwood on the dunes, while the forgotten shawl adds a sense of mystery about who was here before. In the background, the Indian Ocean mirrors the pink dusky sky above.
Technically this was a straightforward photo, and the EXIF data is accurate. I shot it on a tripod using my trusty Nikon D810 and my 24-70 f/2.8. I took several other photos that evening (including one more I may share later), but this was one of my favorites.