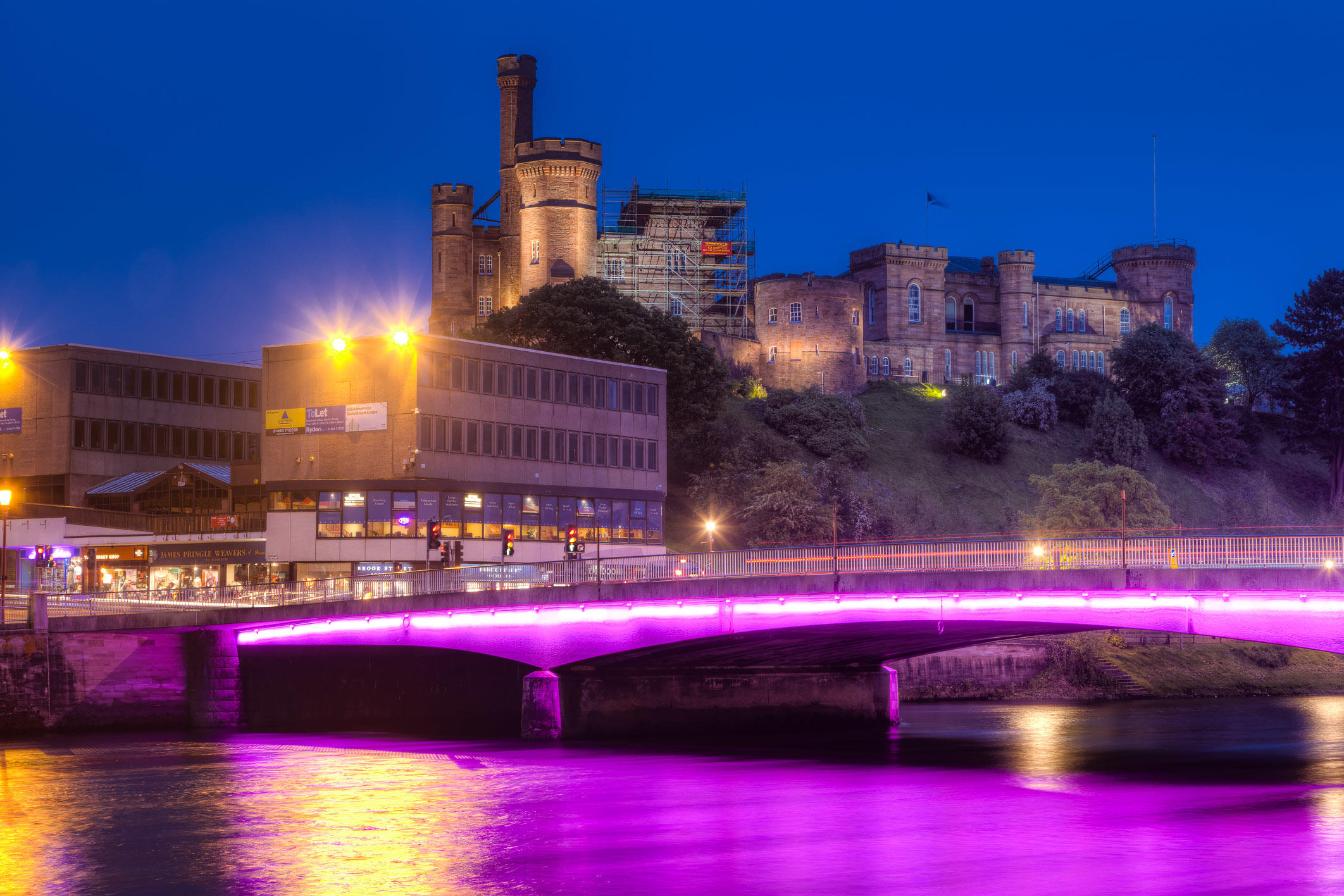 Visiting Scotland in 2012, I loved the combination of old and new. I especially liked this view of Inverness Castle, shrouded in scaffolding, rising above the modern buildings with their shops and apartments below. In the foreground, the incredible Young Street Bridge radiates bright pink energy that welcomes you to an Inverness that is probably very different today than in 1836 when the castle was last rebuilt (or 1057 when it was first built).
This photo is a 7 shot HDR, back when I did lots of HDR with lots of exposures. I like how the tones worked out smoothly with this photo, giving good definition to the highlights and shadows without creating wild contrast issues that are apparent in many HDR photos.
One of the annoying side effects of HDR photos is that you get ghosts of people, cars, and other objects as they move around between exposures. These usually require some correction to remove them, and this photo was no exception. I corrected the traffic lights (each exposure caught them in a different phase, so the final combination had them all illuminated), and I also removed some car artifacts on the bridge. However, I left behind the strips of tail lights showing the movement of the cars on the bridge, and I left the flag flapping in the breeze on top of the castle to add a small hint of something dynamic.