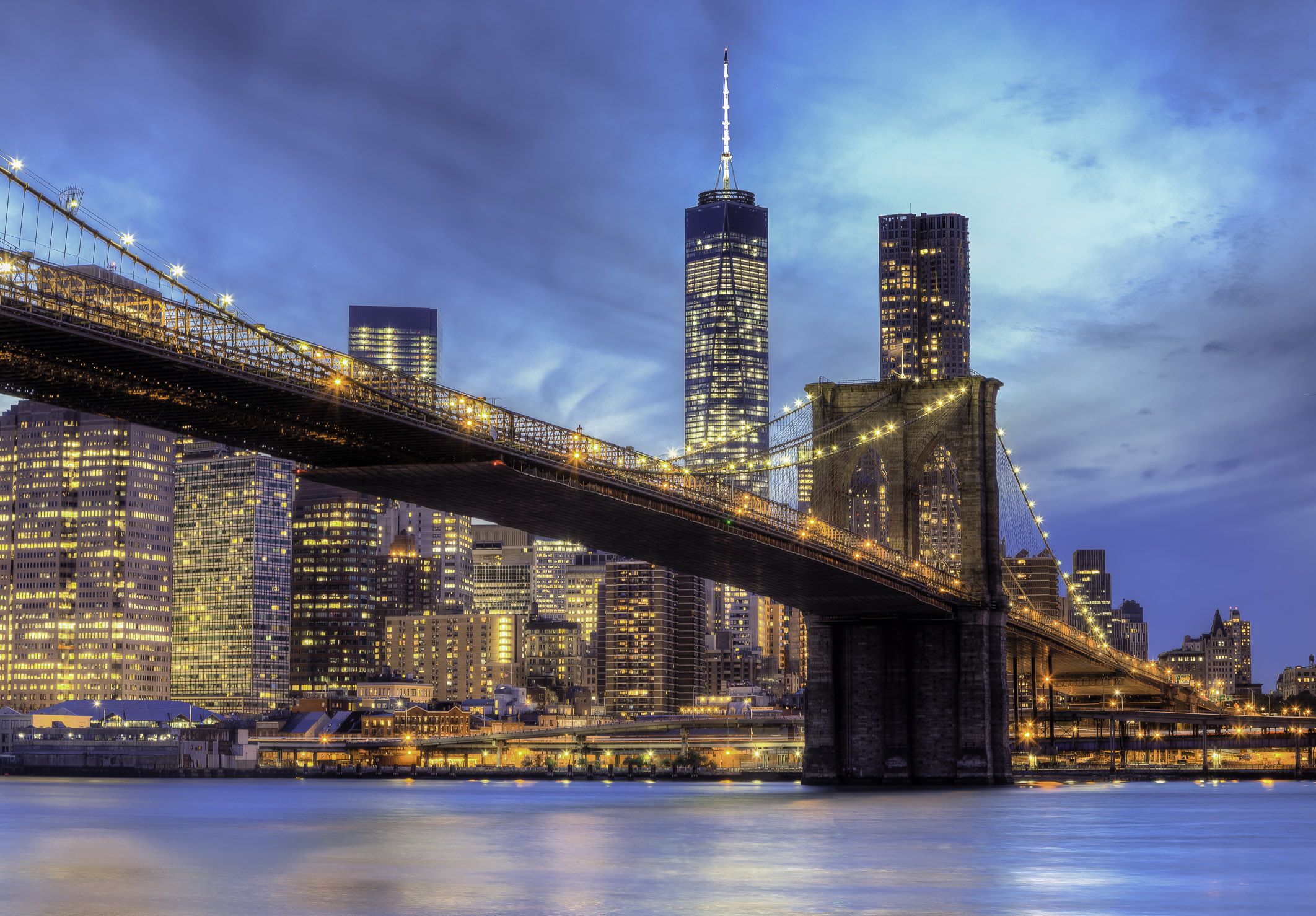 In 2014, I took a trip to visit friends in New York City. I had long wanted to take photos of the Brooklyn Bridge, so I convinced my friends to join me on a photography expedition. Our biggest challenge was the cloudy weather that made finding good light a challenge. Fortunately for us, New York creates its own light if you wait long enough.
As the sky got darker, New York's lights began clicking on to provide a bright glow against the gloomy sky. The blue evening clouds contrasted perfectly with the yellow lights of the city, and the waters of the East River reflected a wonderful mix of both. I especially liked the swirl of the clouds around the tops of the buildings and the bridge itself.
I took this photo when I was still on an HDR kick, so this represents a certain creative era for me. To create this shot, I took 7 exposures taken roughly one stop apart and then combined them together in Photomatix.