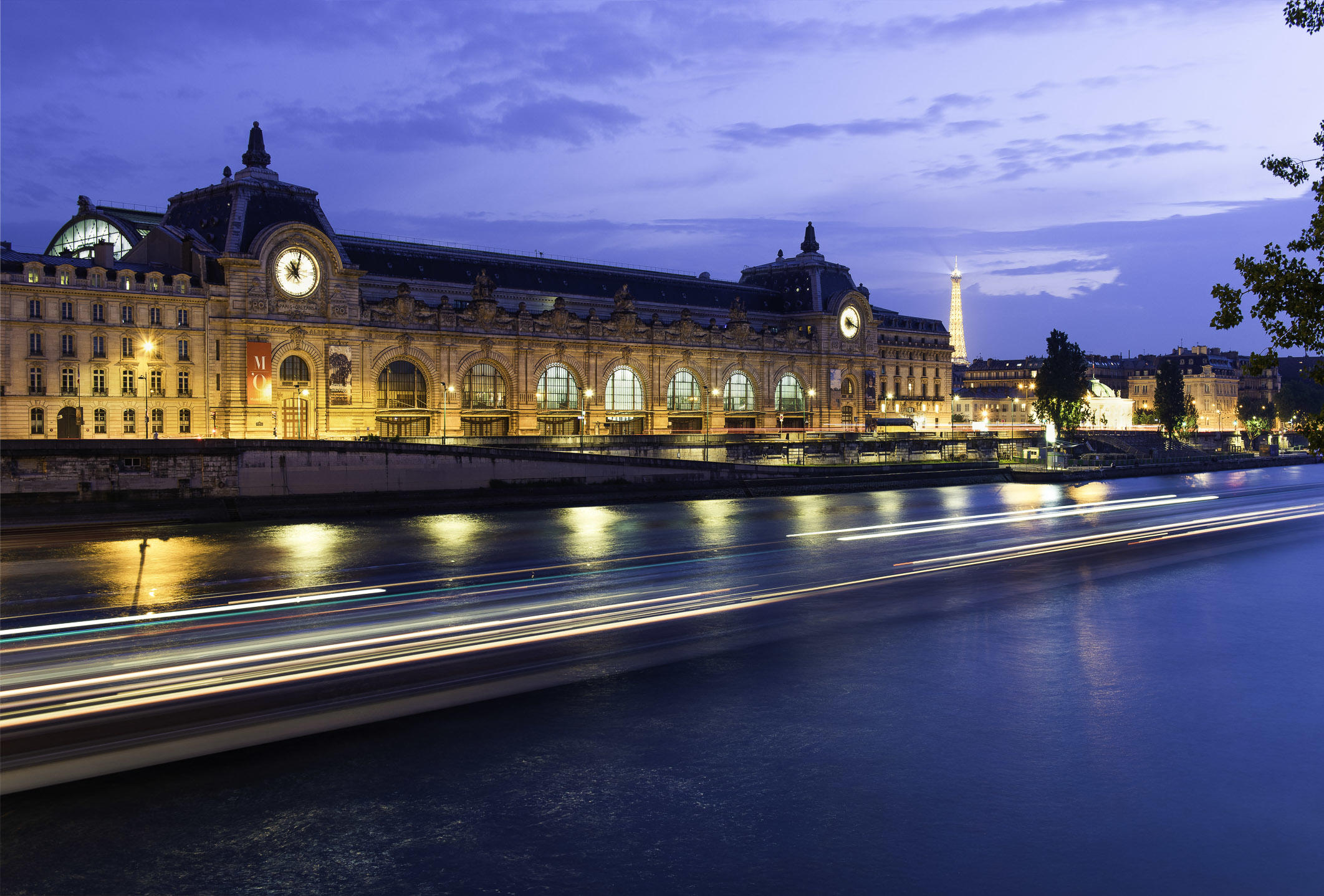 I've already written several times about my work trip to Paris in 2018 which yielded an absolutely incredible evening of photography after a solid day of rain. After taking two sunset photos of the Arc de Triomphe du Carrousel and its statue on top, the evening continued with blue hour providing a benedictory backdrop for the Musée d'Orsay at twilight. This was the final photo I took on that evening, closing out an extraordinary day of weather and photography.
While I was taking this photo, I had a hard time deciding how to balance the Musée d'Orsay in the background with the somewhat boring Seine in the foreground. But as the evening set in, tour boats began traveling down the river with tourists eating dinner on their decks. Rather than trying to frame a clear view of a boat in front of the museum, I decided to take a long exposure and show a line of lights stretching up and down the river, nicely juxtaposing with the brilliant lights of the museum and Eiffel Tower. Because the boats moved slowly down the river, I ended up taking this as two exposures with the boat moving from left to right across the frame. I then combined them together in Photoshop.
Another big Photoshop challenge was removing an inconvenient scissor lift from the front of the museum. It was a small thing, but it distracted me every time I noticed it in the picture. It seemed like it should be easy to remove, but I spent a huge amount of time working on it. One of Photoshop's more recent Content Aware Fill updates finally gave me the capabilities I needed to remove it successfully.
This really was a lovely night in Paris, and I'm grateful I got to spend some time out and about before focusing in on work and presentations.