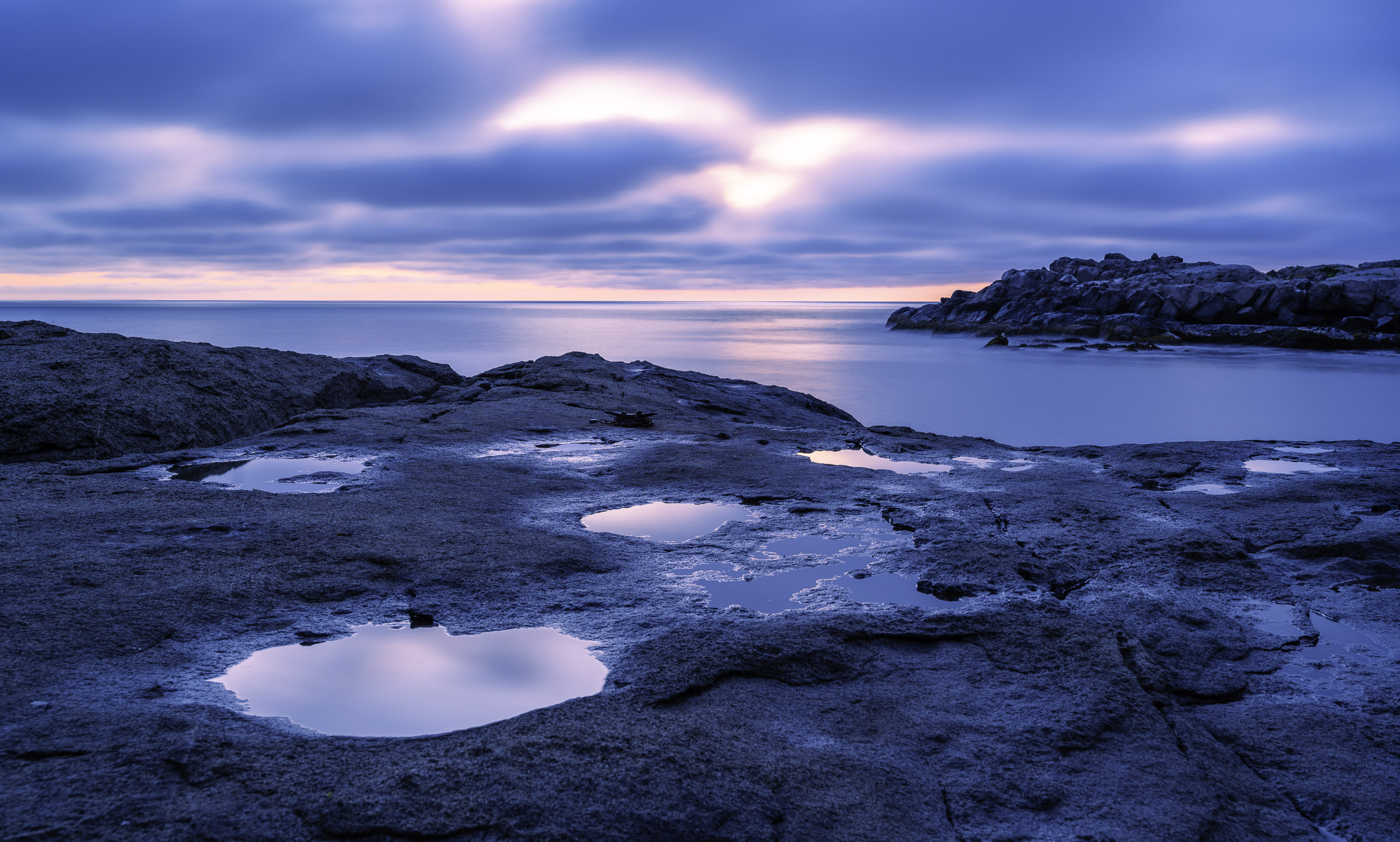 Photo Details
| | |
| --- | --- |
| Title: | Puddles at Sunrise, York, Maine |
| Caption: | Sunrise light shines on the puddles and rocks near the Nubble Lighthouse in York, Maine. Read more - https://www.stantonchampion.com/2021/06/13/puddles-at-sunrise-york-maine/ |
| Taken: | 7 July, 2020 |
| Location: | |
| Camera: | NIKON Z 7 |
| Focal length: | 37mm |
| Shutter speed: | 15s |
| Aperture: | ƒ/8 |
| ISO: | 64 |
I love visiting Maine in the summer, especially on the coastline where I can't get enough of the beaches, lobster rolls, and great scuba diving. One of my favorite spots is the Nubble Light, and I wanted to give it a try for a sunrise photo on a trip I took last summer. But good sunrises are driven by cloud structure, and the sunrise forecast on SunsetWX was consistently unfavorable. Then on one morning things looked a little bit better, so I chanced it.
What I found was a low layer of gray clouds with a band of clear sky on the horizon. I arrived early enough to scout out the location before blue hour, which turned out to be wise because blue hour was when the magic happened. The not-yet-risen sun cast a pink glow through the clear parts of the sky, which reflected neatly off of the ocean and these standing pools of water leftover from an earlier wave or tide. The rocks, water, and clouds otherwise all shared the same ethereal shade of blue.
The actual sunrise was kind of comical after the incredible blue hour that preceded it. As the sun rose, it was briefly visible through the slit in the horizon, and then disappeared above the gray clouds without any additional fanfare. I stuck around for a little bit longer and almost left to head back to my warm bed, but the sun had another moment of clarity a little bit later that yielded another amazing photo. I'll share it in a future post.