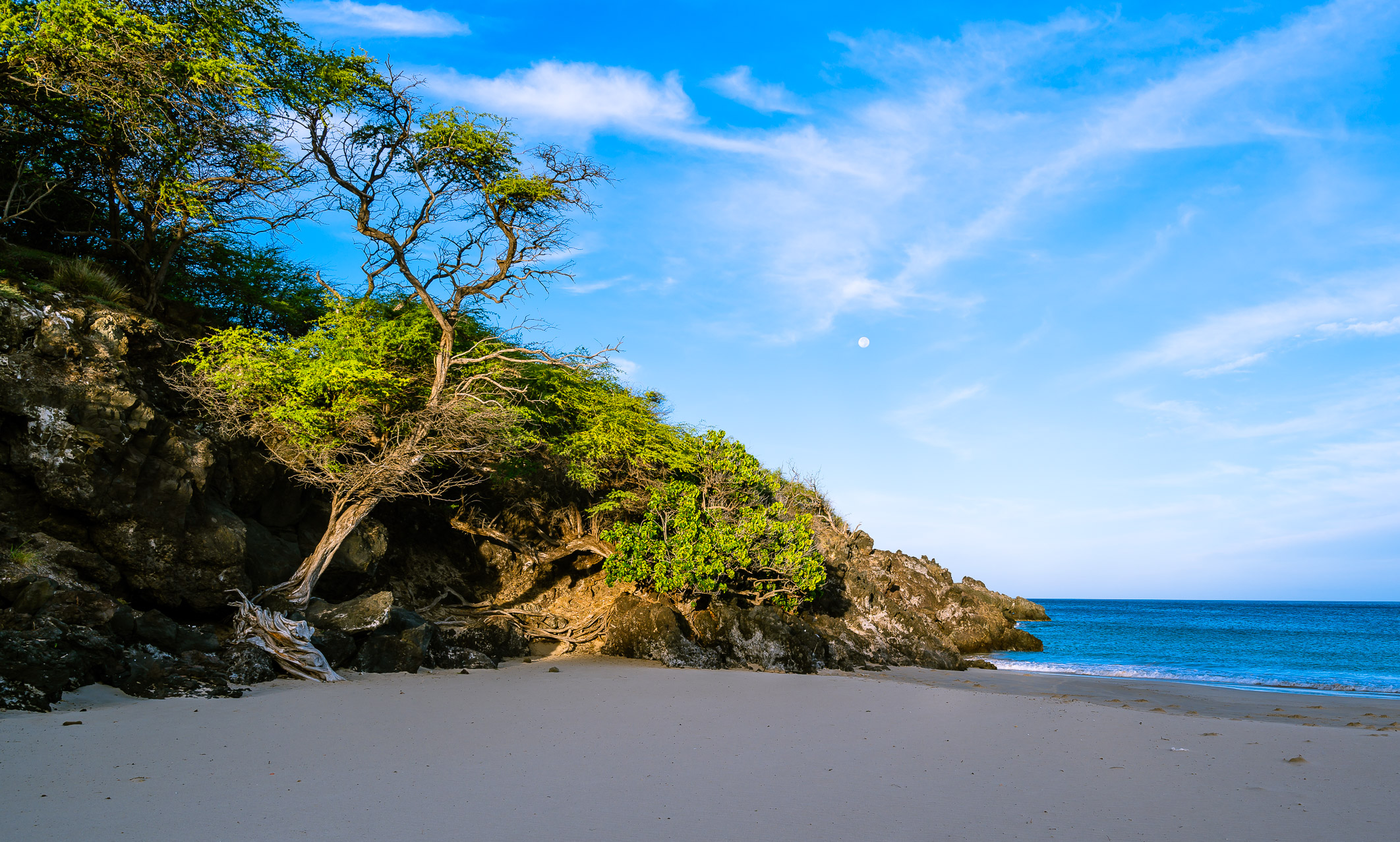 While exploring Kona's Hapuna Beach in 2019, I was looking for a scene that really inspired me. It wasn't until I reached the end of the beach, and found this spot where it transitioned back to natural rock and trees, that I found what I was looking for. I loved the meeting of sand, rock, trees, ocean, and sky with the moon setting on the horizon. And yet I have also long struggled with this photo and feeling like it was not ready for sharing.
Photos only capture a single slice of a moment, further bounded by the the choice of composition and the editing effort put into their completion. I have looked at this photo many times, made tweaks, and then cast it aside never quite feeling like it was right. Today, when I looked at it again with fresh eyes, I felt differently. So I am finally sharing it with you. Perhaps enough time has passed between the moment I took it and now to see it as a photo that stands on its own instead of a limited representation of a memory.
I previously posted a photo from that same morning in Hawaii, but I held this one back for a while. My photos take time and effort to make them right, and sometimes they just need to age for a while before I think they're ready. This one finally hit that point, and I hope you enjoy it as much as I finally do.