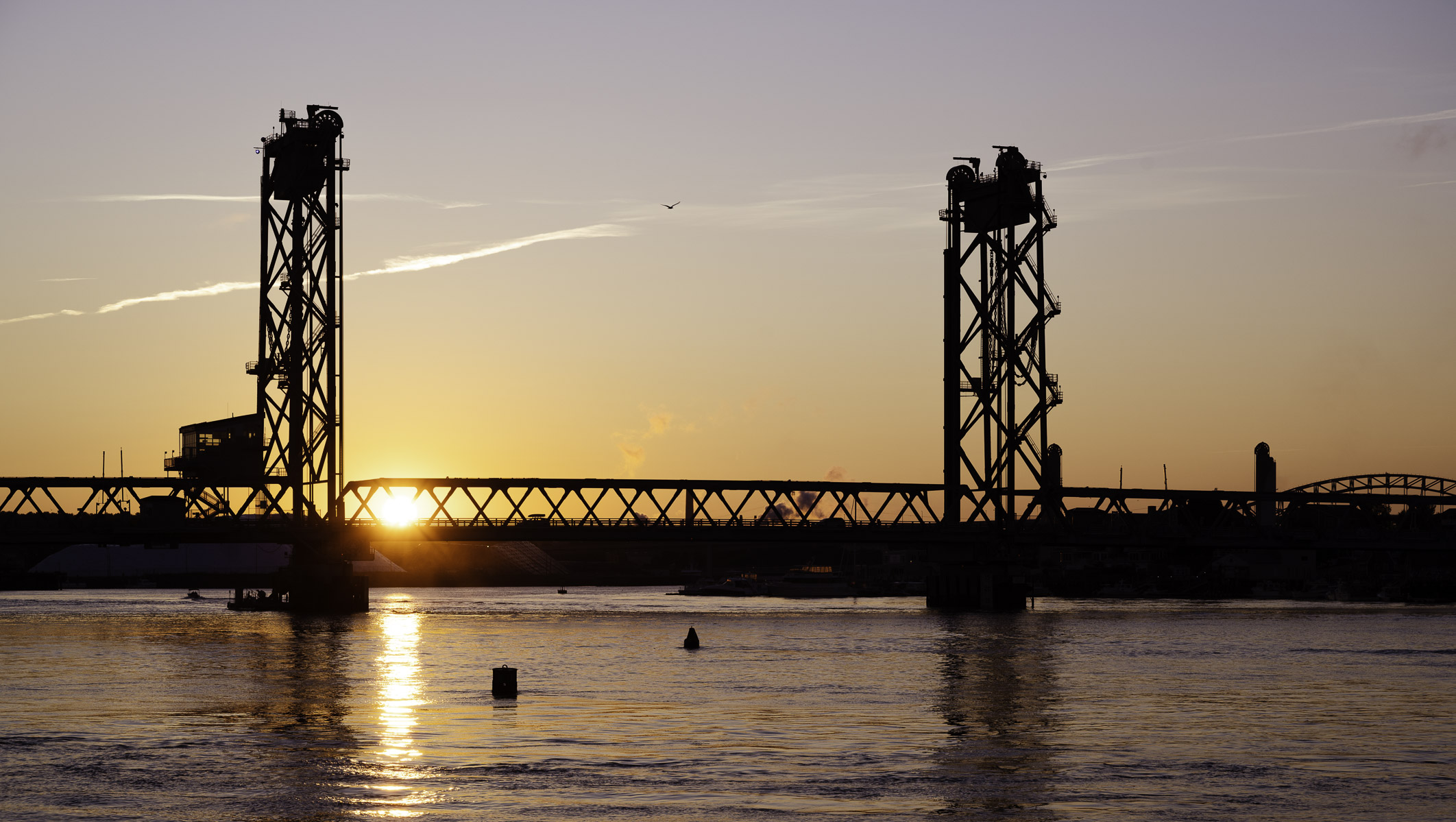 I love the Memorial Bridge in Portsmouth, NH. Built in 2013, this bridge replaced an older bridge of the same name. During our stay in Portsmouth last July, I wanted to capture a photo of the sunset behind the bridge to show off its very cool structure. After some exploration, I settled on taking this photo from Four Tree Island (attached to the larger Pierce Island).
Portsmouth has a long history supporting shipping and shipbuilding – both commercially and for the military. Today, Portsmouth and Kittery are home to the Portsmouth Naval Shipyard, the oldest continually operating shipyard in the United States. The Piscataqua River forms a critical part of Portsmouth's history, providing deep waters and a safe harbor for ships for centuries. Supplies, people, and equipment have long needed to cross this river for shipping both in and out.
I also love how this photo shows not just the Memorial Bridge, but Portsmouth's two other bridges crossing the Piscataqua River. Directly to the right of the Memorial Bridge are the supports for the Sarah Mildred Long Bridge, and to the right of those supports is the main span for the Piscataqua River Bridge. These bridges are all civil engineering marvels, and seeing them side-by-side raises my appreciation for crossing this river with a deep history.