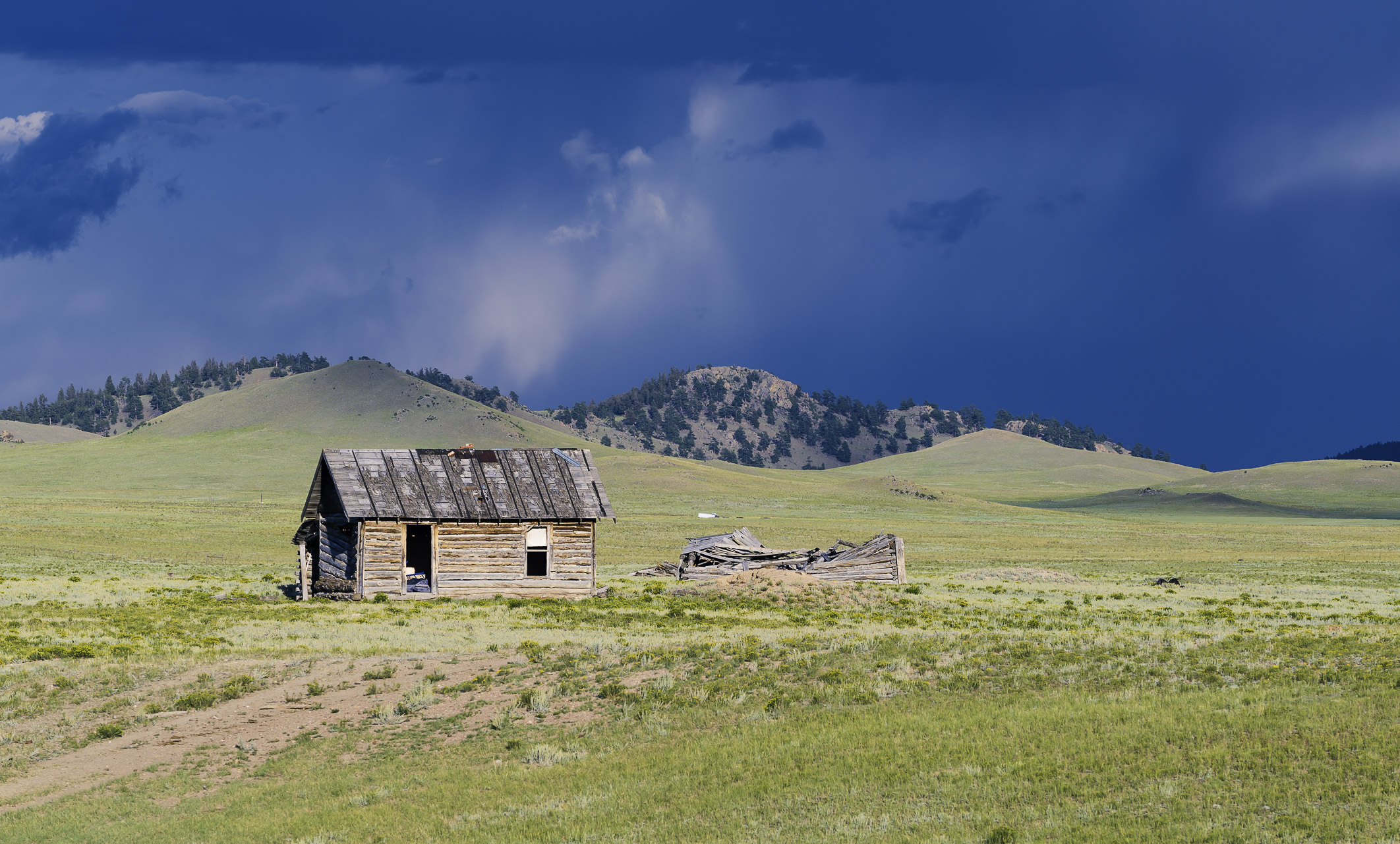 South Park, Colorado is real and it's wonderful! No, it's not the quirky two-dimensional town you see in the Comedy Central TV show. Instead it's a high valley, covering 1,000 square miles of grassland, and situated between the Front Range and the Mosquito Range in central Colorado. It's here that you can often find some of the most incredible contrasts between grassy planes, mountains, and Colorado's spectacularly changing weather.
On a drive in 2019, I saw a brewing monsoon in the distance that made me start looking for photo opportunities. I was following US-285, but a construction detour took me off 285, down route 9, and then back on US-24. It was while on 24 that I saw this ruined homestead on the planes with the dark clouds from the monsoon looming in the background. I quickly stopped, grabbed my camera, and took this photo of the cabin, clouds, and hills.
Contrast abounds with the cabin well lit by the afternoon sunshine coming from the west, while the clouds toward the east create a stunning backdrop. These types of views are all over South Park, changing hour by hour and creating some of Colorado's most stunning scenery.