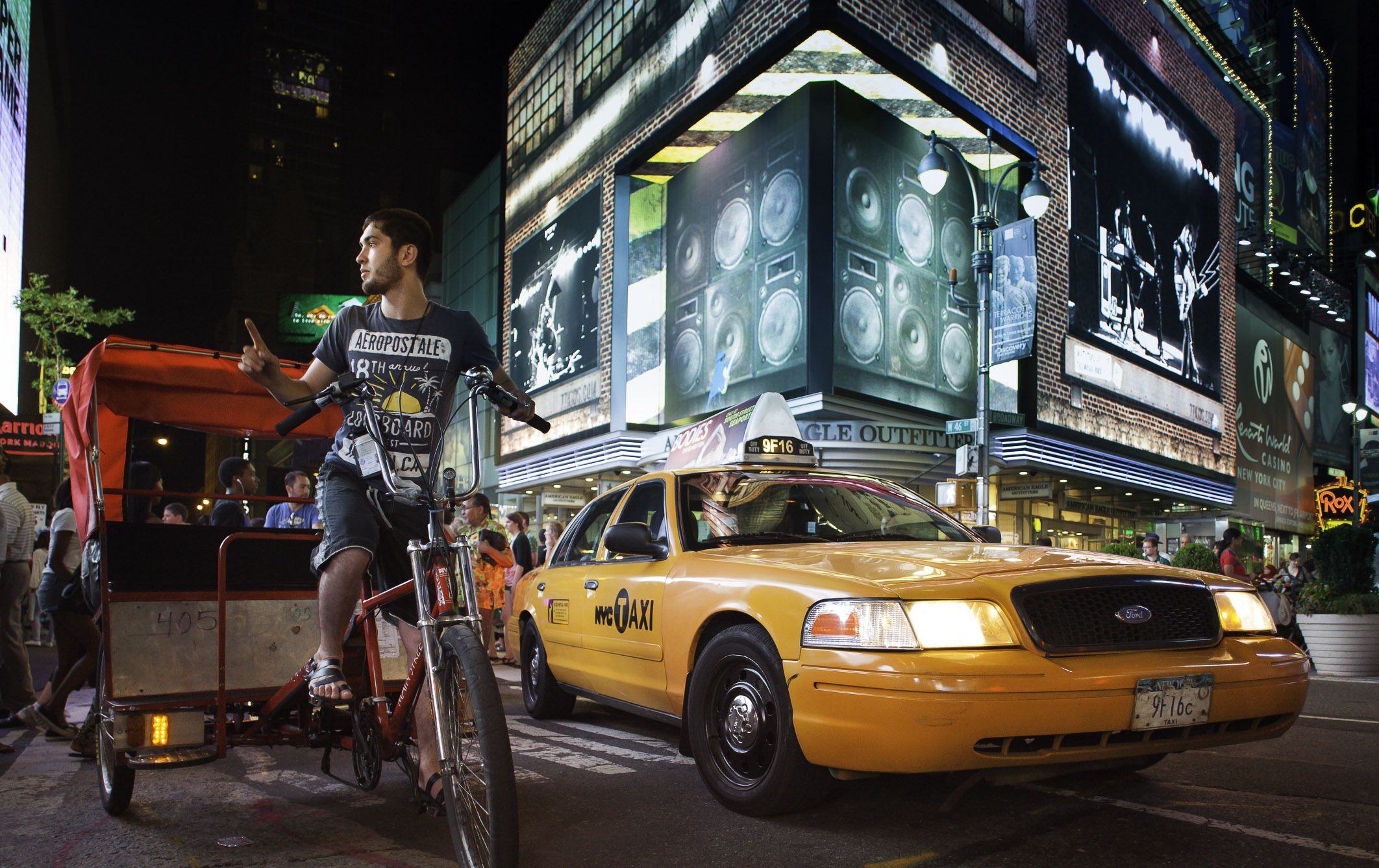 I wrote before about my trip to New York City to visit my friends Amy and Matt, although I can't believe this was now 10 years ago! Time flies, and it feels like just yesterday that we were wandering Times Square looking for photo opportunities. I found this scene on Broadway and 46th (in the same area as the Statue of Liberty photo I posted before) on an evening when Times Square was buzzing and alive with summertime tourists.
I recall taking this photo with a tilt shift lens, which is not something I normally use. Tilt shifts are both wonderful and finicky, helping you do compositional sleights of hand but requiring you to manually focus a really awkward lens. I don't recall why I had the lens, and I can't even remember if I rented it or borrowed it from Matt and Amy. But they can be fun, and I must have taken it with me hoping I could do something creative.
Once we got out and about, I got lucky and found the perfect scene to use a funky lens. In this case, I used the "shift" capability which can change the lens's perspective so lines look straight even when looking up or down on the subject. This let me get down really low (almost to the ground), look up at the bike and cab, and still have the angles on the buildings be (mostly) straight. The perspective shift makes the foreground look larger, but the whole photo fits together in a striking way that would be hard to replicate with a regular camera lens.
Sometimes you should just grab a nifty tool and do something different. I don't think I've used a tilt shift again since I took this photo, but maybe it's time to try something new.