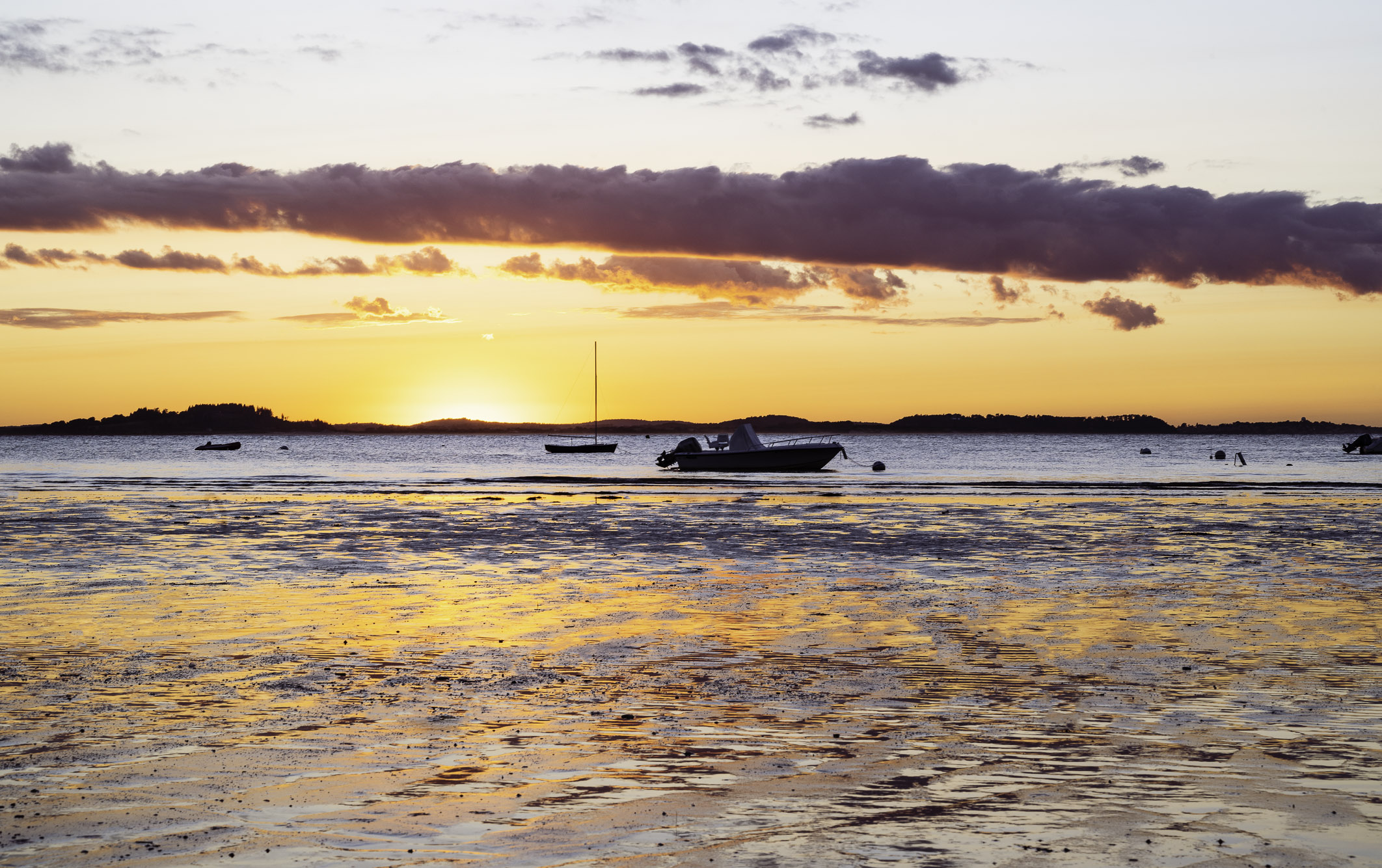 In the northern reaches of Gloucester, Massachusetts on Cape Ann, where the Annisquam River meets the Atlantic, lies a hidden gem – a secluded stretch of coastline that offers a unique perspective on the setting sun. Unlike most Massachusetts beaches, which face eastward, this western-facing shore provides a rare opportunity to witness the sun's descent over the land, painting the sky in a vibrant palette of colors.
Access to these secluded shores can be challenging, as many Massachusetts beaches are privately owned. However, during the pandemic, I gained access to a stunning Gloucester beach, providing a prime vantage point to observe the sunset. As the tide receded, the shoreline gradually exposed its expanse and a glistening trail of wet sand that mirrored the vibrant hues of the setting sun. The reflections danced across the damp surface, seamlessly blending with the shimmering sea, creating a spectacle that was only possible at this fleeting moment of low tide.
Within a few hours the tide returned, transitioning the beach from a vast expanse of sand to a narrow strip of land fringed by the sea. This ephemeral scene at low tide, captured with perfect timing and from an ideal vantage point, is magical and worth treasuring.
I took several photos on this evening shoot, and I will share the others later. Interestingly, I have two that are very similar to one another and I have struggled to decide which one I like more. I will perhaps share them both in the future.