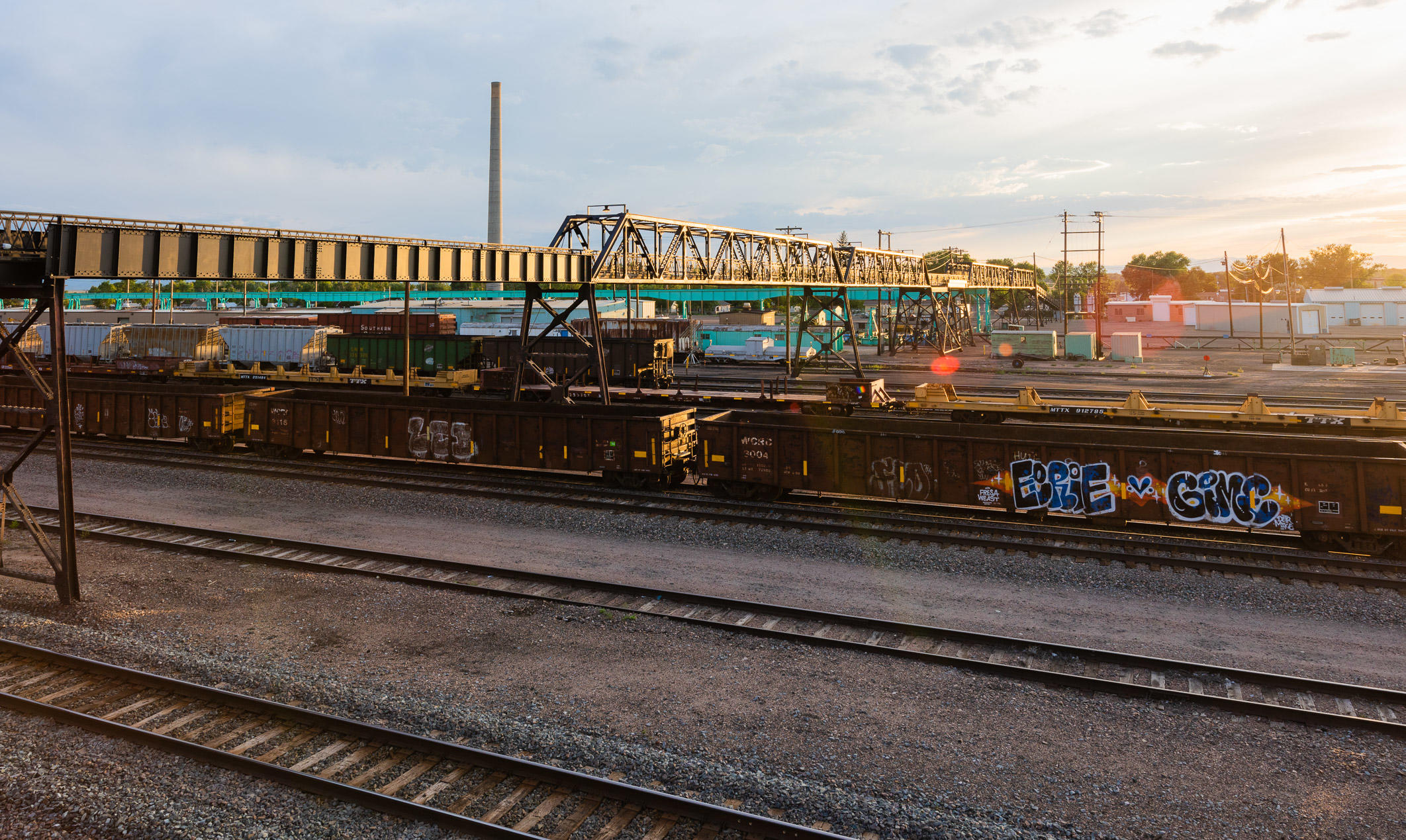 I mentioned when I posted my previous photo of this same pedestrian bridge that I had two other versions I would share in the future. Here's version #2 (I'll post #3 sometime in the future as well). It's rare that I can't decide between different versions of my photos – usually one is "right" and the others aren't. With this photo, I've found things I like in each of the three.
Unlike the previous photo, this one was shot over an hour earlier while the sun was still setting. I was experimenting with a wide angle lens, so this photo was shot at 24mm instead of 70mm like the previous photo. This let me emphasize the long lines of the scene; with the rails, boxcars, bridge trusses, smokestack, and power lines all contributing different lines to the photo that crisscross in a pleasing yet slightly haphazard fashion. The light and color emphasize the lines while also conveying a bit of a romantic sense of industrial Americana.
This photo shows just how much a scene can change with different light and different lenses. There were a lot of choices with this photo, and I'm glad I let myself make several instead of forcing myself to just pick one.