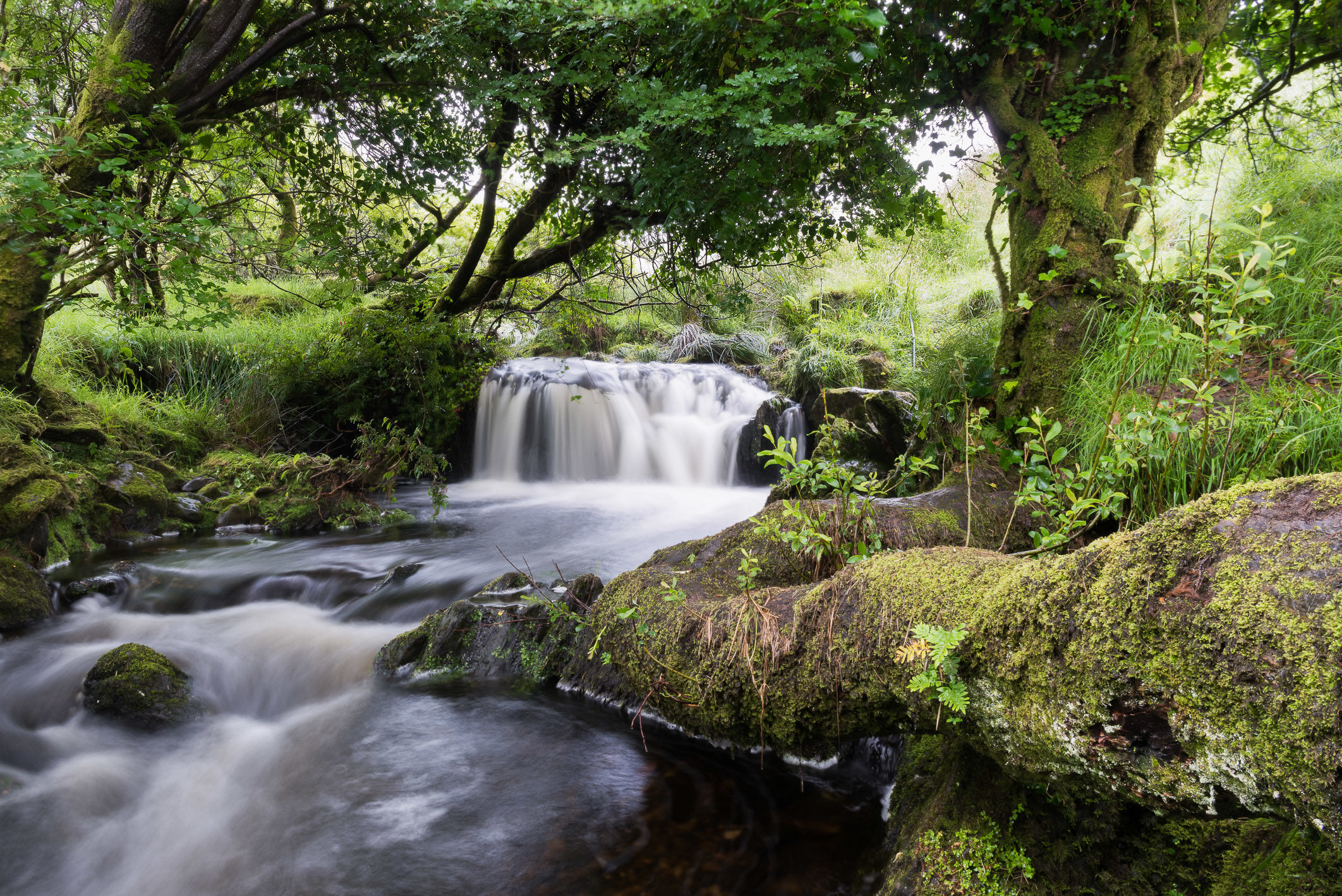 During our trip to Ireland, we took a detour off the Ring of Kerry to check out the Staigue stone fort. The fort itself is an incredible ruin from the 4th or 5th century, and it was staggering to imagine it as a place that was both built and occupied over 1,600 years ago. While the fort was incredible, the weather during our visit was typical Irish gray. The lack of light and color meant the fort was not going to work as a photography subject.
Getting to the fort meant walking from the parking lot down a short trail to a large meadow. The trail was surrounded by thick dense woods and vegetation with a loud rushing stream visible through the trees in small pockets. The trail crossed the stream on a sturdy bridge, and it was possible to see and hear a gorgeous waterfall just up river. I knew in my heart that this was a fantastic photography subject, but the question was how to get to it.
I found a thin opening in the trees and shimmied my way down a small ledge until I reached the stream right below the waterfall. I barely found room on the side of the stream to drop my camera bag, but I was able to get out my gear and set my tripod without getting anything wet.
The real trick to this photo was exposure timing. I knew I wanted the waterfall and stream to be light and creamy, which meant using long exposures. In the woods at midday, I was able to shoot 2.5 seconds using ISO 64 and an aperture of f/22. This got the river the right consistency, but the surrounding plants were constantly rustling back and forth in the wind. So I took a second shot at ISO 1250 and an aperture of f/8, which worked out to 1/50 seconds for my shutter speed. This was barely enough to freeze the plants, and in retrospect I should have pushed my ISO a little further to get a faster exposure.
This left me with two images which I combined into a single photo in Photoshop. For comparison, here's the source material:
Lessons learned:
Always pay attention to all the details in an image. I took several good shots before I realized the moving plants would make them impossible to use.
Be more conservative than you think. I wish I had pushed my ISO to get a faster exposure for the fast shot.
Never be afraid to jump into the woods to find the right photo.