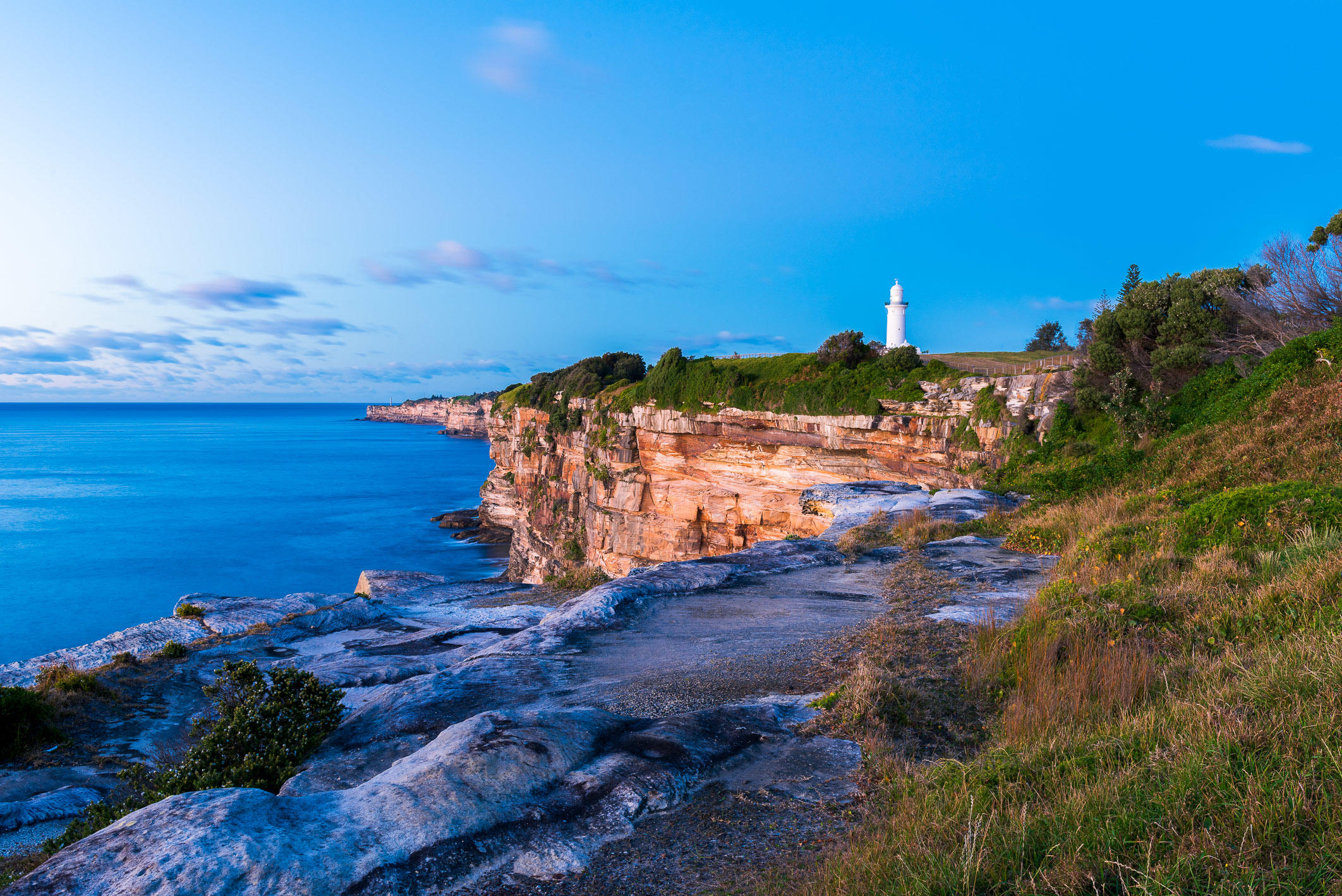 One of the things about traveling to Sydney from New York is that the jet lag will wake you up early. The time difference is 10 hours ahead, tomorrow, which more or less means that you want to be awake when everyone else is asleep and vice-versa. While this can be incredibly annoying, it does have the one benefit of making it easy to plan for sunrise photos. If I'm going to be wide awake anyway, I might as well capture something special. So it was with this in mind that I started looking for a place to go and see the world wake up.
I chanced upon the Macquarie Lighthouse while studying a map of Sydney's eastern coastline and I loved the look of the landscape. Since this was my first trip to Sydney, I really didn't know much about the location or the lighthouse itself, but the prospect of a good photo was too good to pass up. So the following morning I summoned an Uber at 4am and set out to visit the lighthouse sight unseen. (The driver was nice, but he did find it odd I wanted to be dropped off in the middle of nowhere by the side of the road while it was still dark.)
The lighthouse is in a nice park with a walking path, and I traveled back and forth a few times looking for the right photo spot before settling on a location that combined a view of the cliffs, water, and lighthouse in one frame. I took a number of photos as the light changed, but I ended up preferring this one from right as blue hour was ending and the color of the sunrise was beginning. A fence stood between me and the edge of the cliff, so I wasn't able to go any closer. That turned out for the best because it let me include the rocky ground in front of the fence as part of the subject, nicely leading up to the lighthouse in the distance.
As the sun rose and Sydney slowly woke up, the quiet morning ended as I was joined on the path by dog walkers, joggers, and others out for a morning stroll. I realized how fortunate we all were to be able to share in watching the sun rise over the Pacific Ocean and greet the world in such a picturesque place, and for a while I was truly thankful for my jet lag for making it all possible.