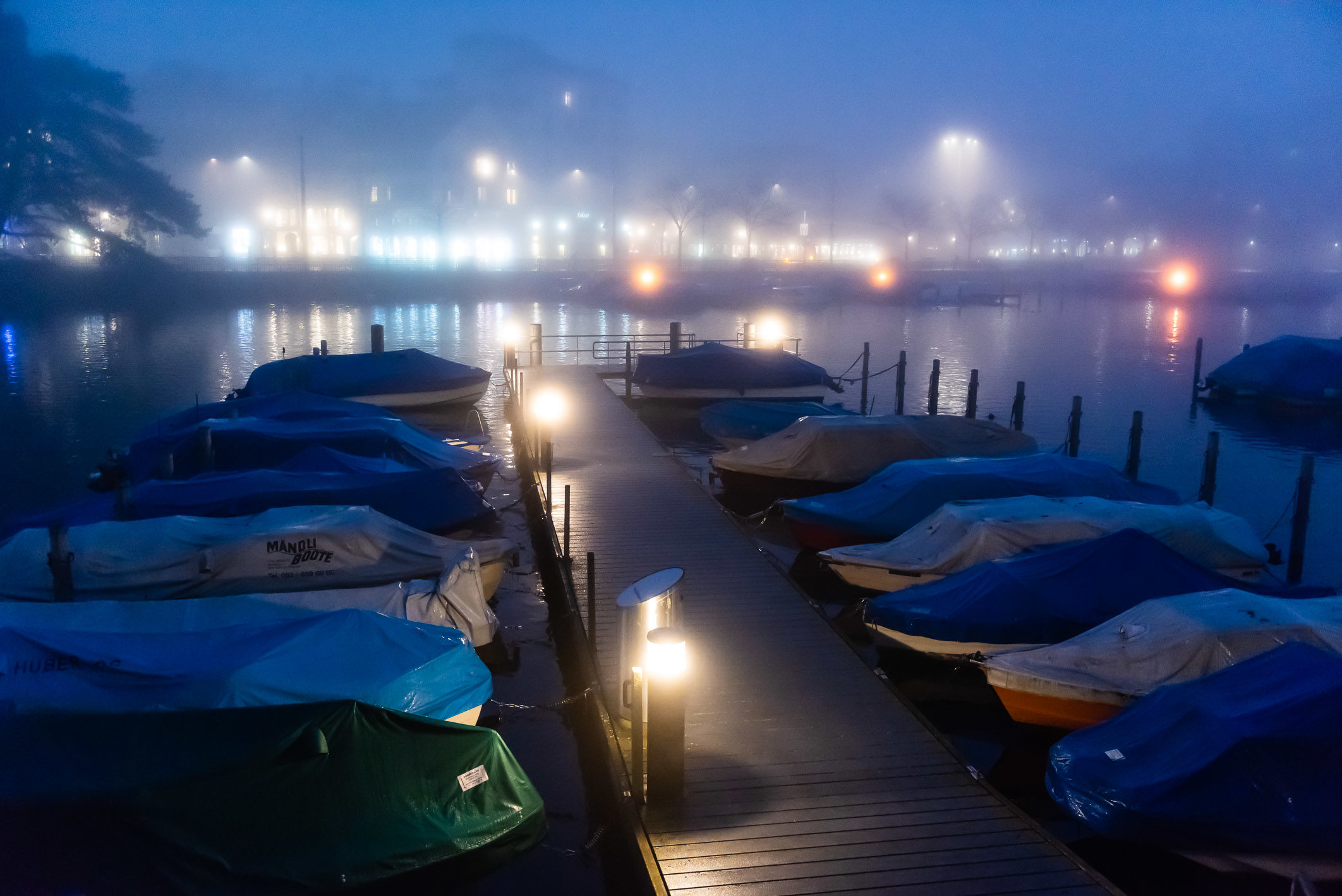 Waking up early can be a great way to find photos, and on this trip to Zürich I was lucky to find this early morning scene of boats in the fog. I was moving quickly looking for subjects, and I ended up shooting this entirely handheld without setting a tripod. The resulting photo worked well, although at ISO 6400 it is a bit noisy.
Lessons for next time:
Make the effort to set a tripod.
The noise level on the Nikon at ISO 6400 is really not that bad. Maybe don't be too quick to waste time setting the tripod.