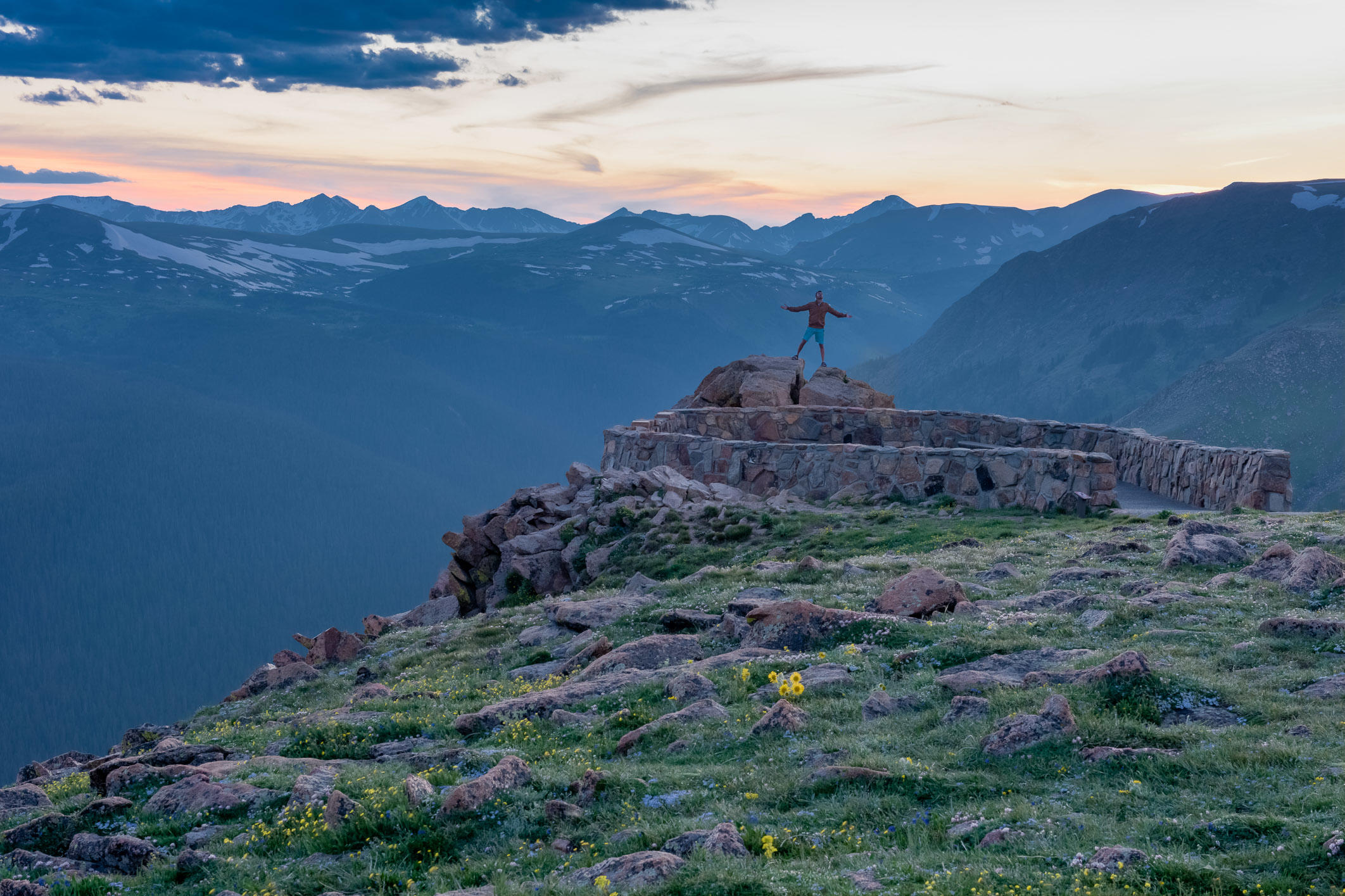 Forest Canyon Overlook is one of my favorite places to photograph at Rocky Mountain National Park because there are amazing views in nearly every direction. Depending on the weather, color, and light – you can find a new photo almost every time you visit. On this particular trip I was taking photos of the wildflowers and the sunset, when I saw a group of people hanging out on the rocks at the end of the overlook.
I don't usually put people in my photos, but the view was nice and I figured I could remove them later in Photoshop if I liked the image. I had already taken several photos, when this one person in the group stood up on the rocks and posed for his friends. I recognized the moment and snapped a 0.5 second exposure. Luckily the person didn't move at all – leaving him crystal clear in the relatively slow exposure. Taking a chance, I grabbed a 1 second exposure with even better results – no movement and a perfectly exposed background.
In the end, after removing the other people from the photo, I was left with a vivid expression of an amazing place. This is how my soul feels every time I visit Rocky Mountain National Park – carefree under the sky and thankful for all of this amazing splendor.
(I originally published this photo in 2015.)