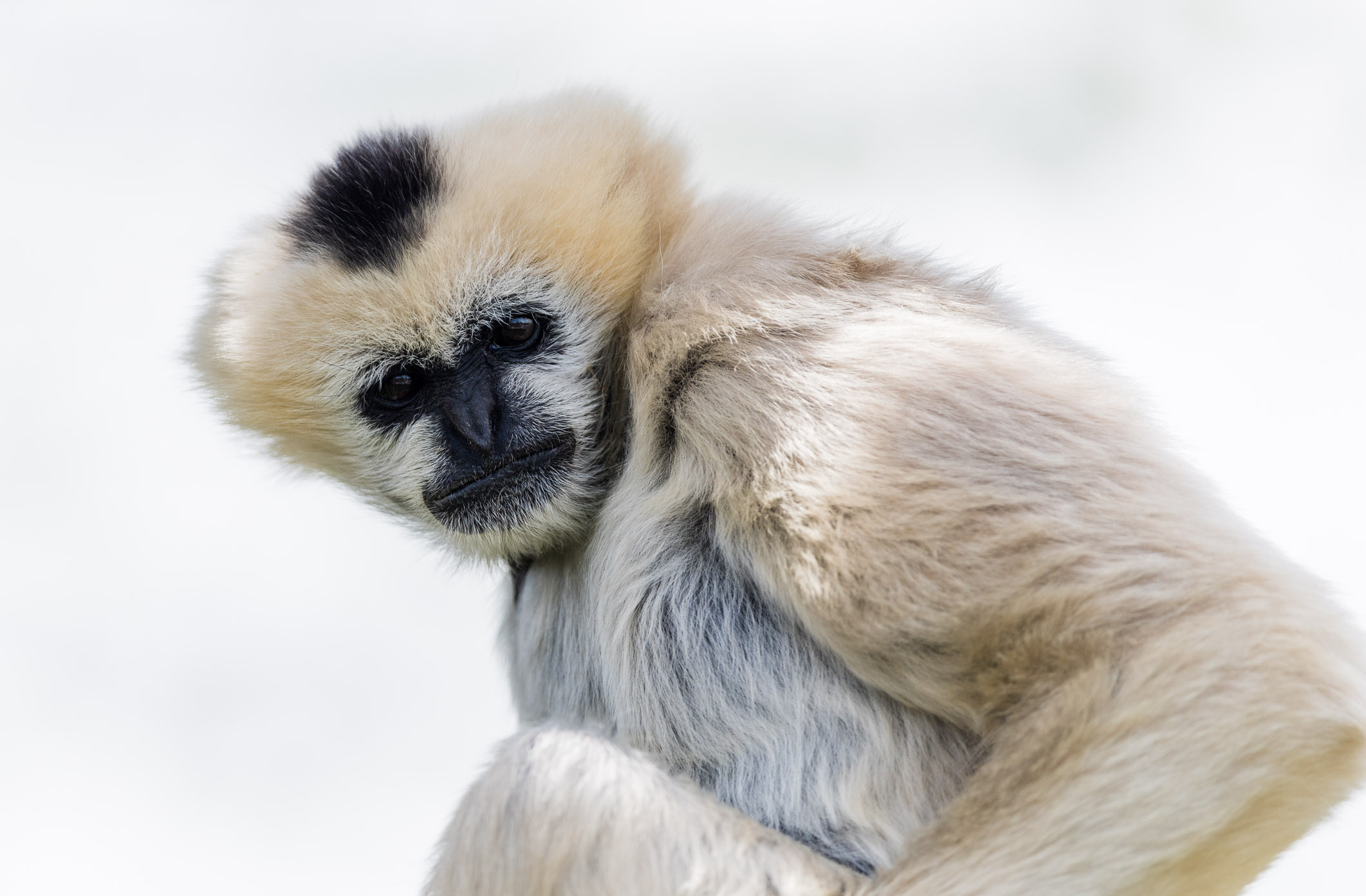 During the same "zoo day" where I took the photo of the painted lorikeet, I also had an opportunity to try a magnificent Nikon 600 f/4 lens at the primate exhibit. The good people at Mike's Camera had stationed several high-end telephoto lenses around the park for different camera mounts, and photographers could simply attach their camera bodies to the lens of their choice and start shooting. After waiting a short time in line, I was able to get some time with this extraordinary lens (which Mike's Camera has available for purchase for a cool $10k).
Of course the lens was amazing, but so were the gibbons. These apes are critically endangered in their native habitats in Southeast Asia, with only a few hundred left in the wild. The Denver Zoo has at least two of these – one male and one female. The males are mostly black with white tufts, while the females are mostly reddish white with black tufts.
Overall, I can't speak highly enough of the fun I had at zoo day at the Denver Zoo. Mike's Camera deserves a lot of credit for creating such a fantastic way to both try new gear and get some great photos at the same time.