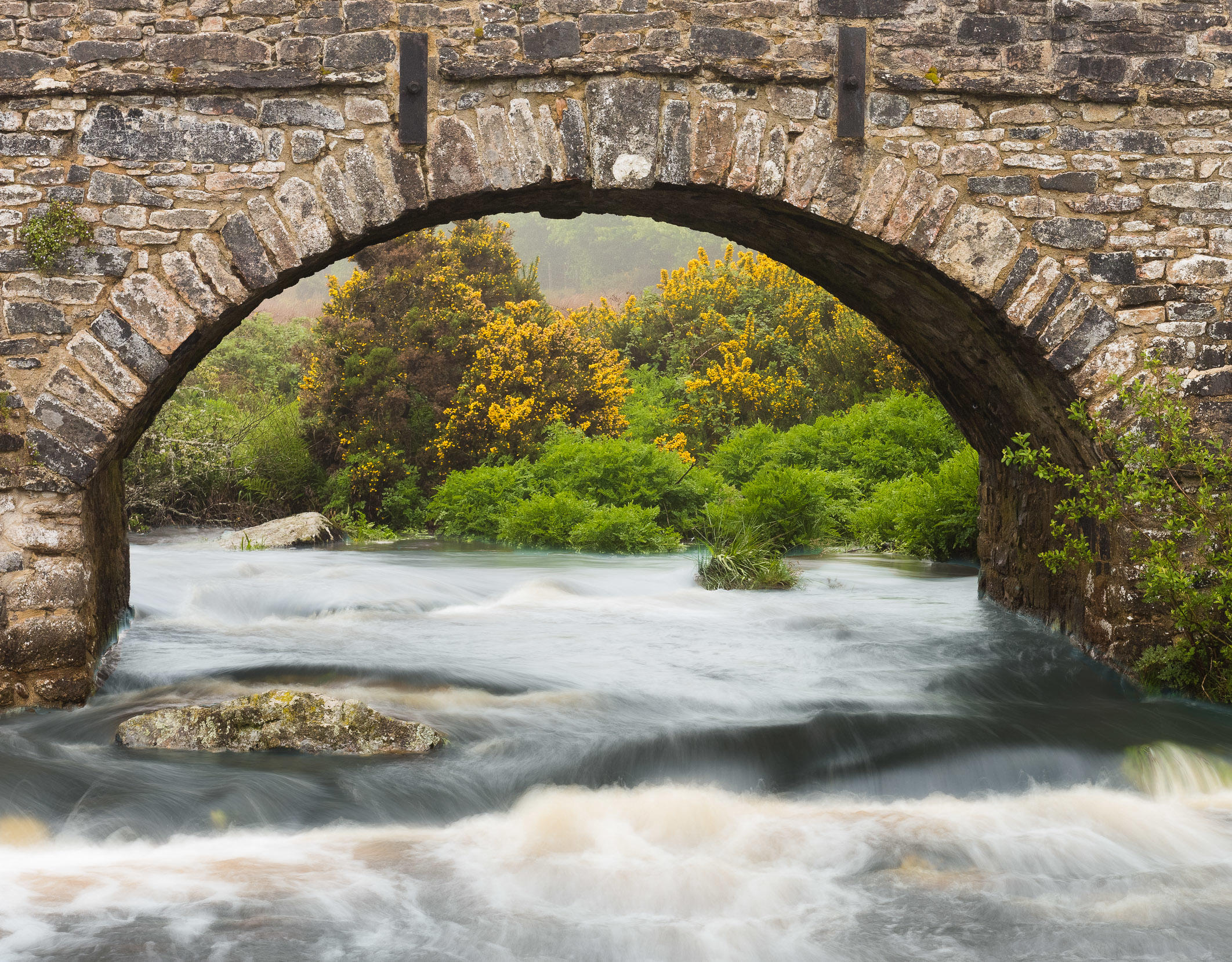 Weather can have a profound impact on photos, and bad weather can sometimes be good weather for a photo. However, when dealing with bad weather, improvisation is a critical skill. This turned out to be crucial on a trip to Dartmoor in the southwest of the UK, where overnight storms made the morning dreary, foggy, and gray. I wanted to photograph an ancient 13th century bridge in the hamlet of Postbridge, contrasting it with the fog and rain, but finding a good angle that worked in the conditions turned out to be difficult. Fortunately, a solution happened to be right behind me.
The ancient bridge sits right next to another stone bridge that carries the B3212 roadway across the river. I really liked the turbulent river crossing under the newer (but still old) road bridge paired with the yellow flowering bushes on the other side. The fog softens the background and makes it look more ethereal, and the scene captures so much of the UK in a single photo: rivers, fog, stones, and blooming shrubs on the heath.
In this case, the fog was thick enough that it made it impossible to get the photo I wanted; but a different perspective, in a different direction, yielded a better photo that worked with the elements rather than against them.