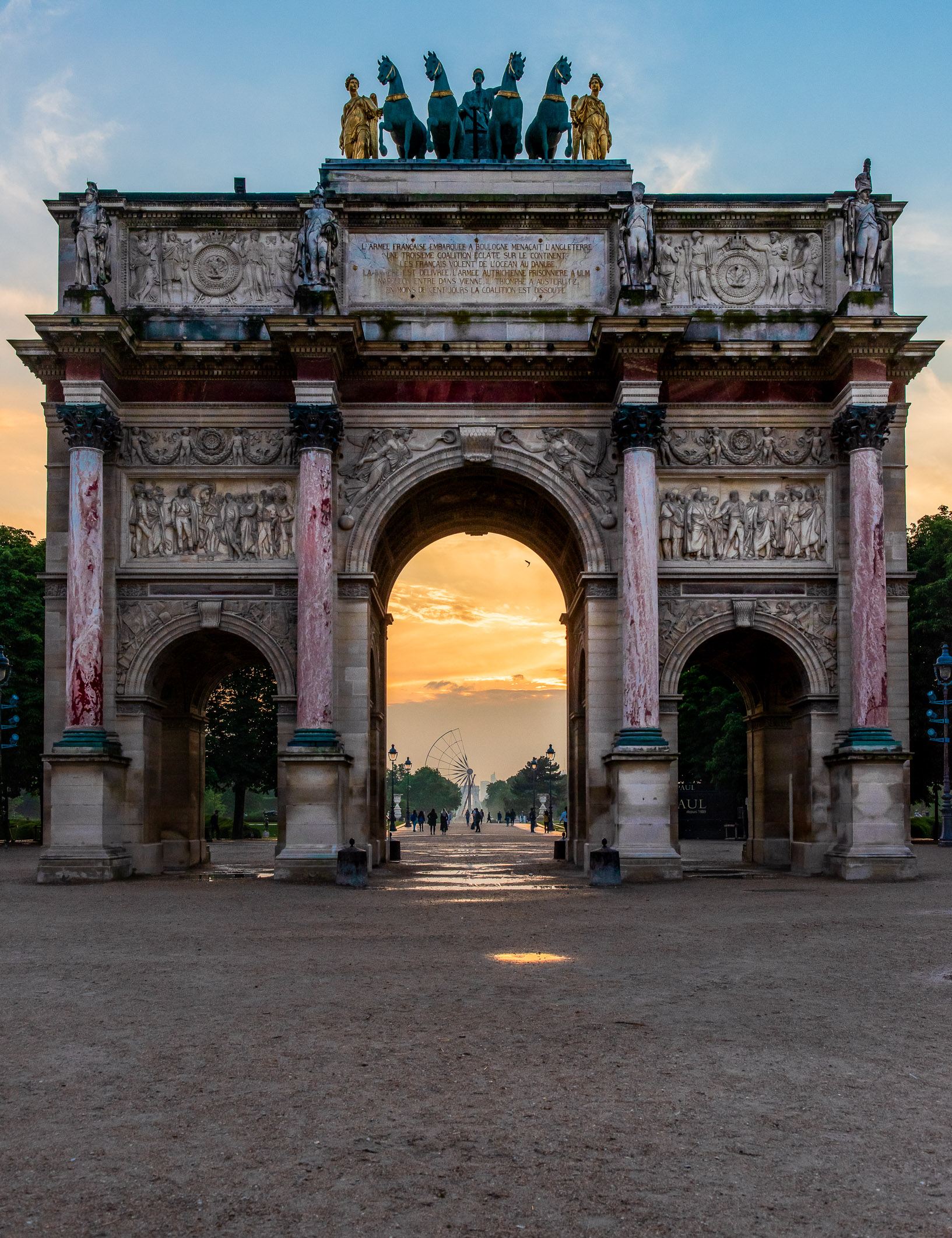 My day in Paris had started off typically enough. The air traffic controllers were on strike, just not the ones controlling my United flight landing at CDG. The rail conductors were also on strike, but fortunately for me the Ubers at the airport were running just fine. I arrived at the office on a sunny morning without incident (despite ominous reports of riots in some far flung arrondissement), worked for a few hours, and then checked into my hotel for a quick shower and nap. It was during my shower that my jet lagged brain realized the weather had profoundly changed when I heard the din of loud raindrops on the roof of the hotel above me – loud enough to drown out the sound of the shower I was taking.
I finished my shower and looked out the window to see that the weather in Paris had become positively awful – rain, lightning, thunder, wind, the works. I wanted to take photos, but I really wasn't sure what to make of the situation. Checking the weather reports, I discovered that the rain would probably subside by evening – still many hours away given the late May sunsets in Europe's norther latitudes. So I sat back and thought through how a photo might work in this situation.
My experience with afternoon rainstorms suggests that there are two ways they end. In some cases, thick clouds stick around and obscure the sunset, and the day ends not with a bang but a whimper as the light simply fades to bland darkness. But in other cases, when the clouds break (even a little) before sunset, light can stream through and create dramatic sky and brilliant colors worthy of a great photo. As a photographer, I love the second outcome but that sometimes means having to deal with the disappointments of the first one.
The rain did let up as expected, and so I set off to the Louvre. When I arrived, the sky was still gray, but little creases were opening up letting in diffuse light and color towards the west. The sky needed more time, so I waited, wandered aimlessly, and pondered what to do. About 45 minutes later, the clouds cleared and a burst of orange light lit up the western sky. Standing in front of the Louvre, looking out towards the Tuileries, I saw an incredible scene through the opening of the Arc de Triomphe du Carrousel with a bizarre looking half constructed Ferris wheel in the distance.
I took several other photos on this evening that I plan to share over time, but this one tells the story of that day the best.