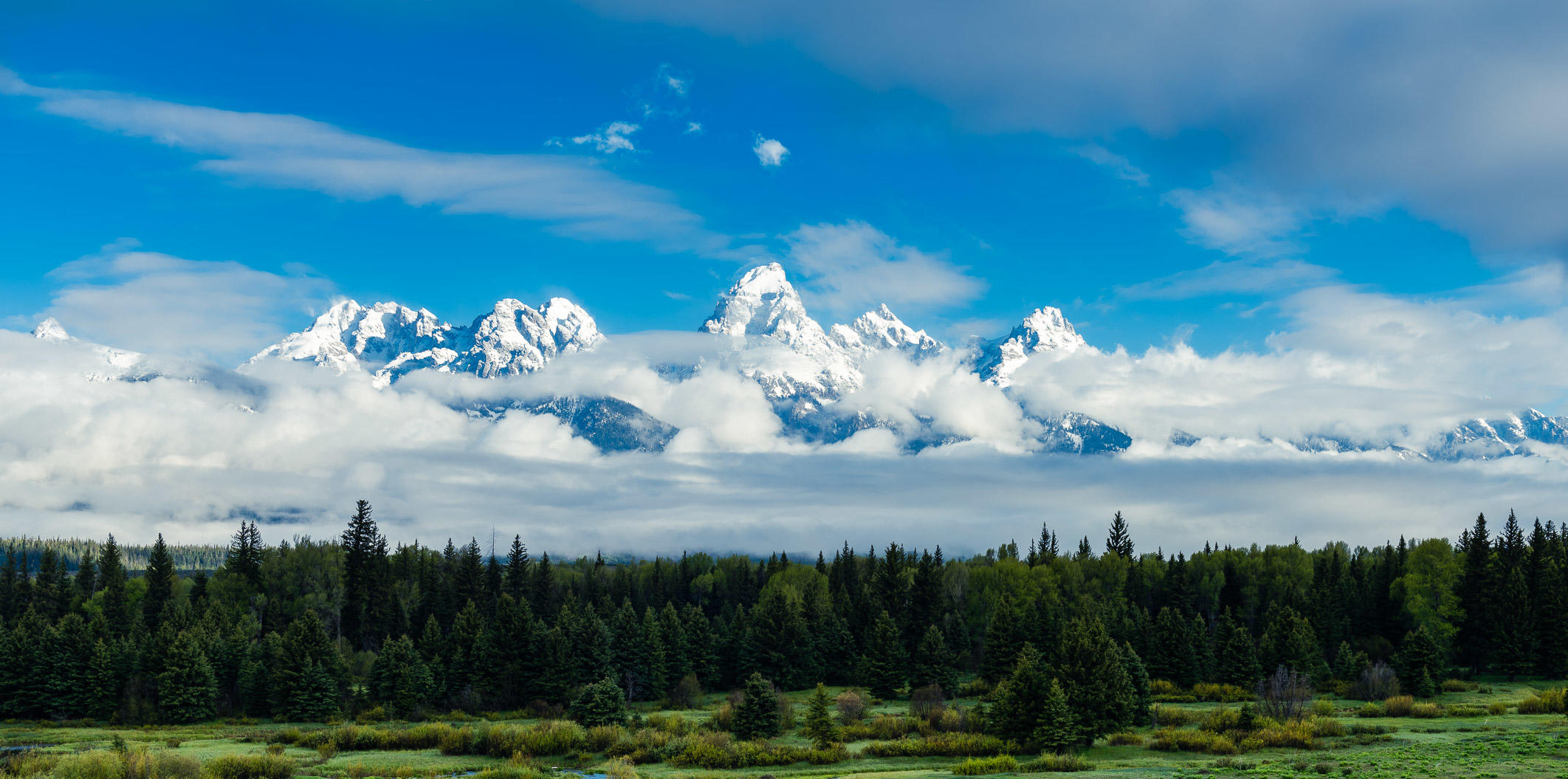 When my company had a team trip to the Grand Tetons in 2016, I was super excited for the opportunity to see an incredibly beautiful mountain range. One of the activities we could choose was an early morning animal photography experience, where hypothetically we would get to see some of Wyoming's extraordinary wildlife up close. This event turned out to be kind of a bust – we mostly stayed in a bus and drove around looking for wildlife. And while we got to see some animals here and there, it was tough taking great photos from a bus by the side of the road. 
Thankfully, we made a stop at a scenic viewpoint with a jaw dropping view of the Tetons themselves. The mountains were initially obscured by the clouds, but as the sun rose the clouds parted – creating a wondrous swirl of clouds, fog, and mountains in a single place. You could watch the clouds moving over the mountains, with little tufts and bits rising off the snow capped peaks.
I took two really great photos from this location. The first was with a telephoto lens that I've previously posted on other sites, and I will repost here at some point. The second was this one – wide angle capturing the full ambiance of the scene. That said, this second photo has taken me a while to get right in Lightroom. I've struggled with editing it, and I have only recently decided it was ready for sharing. Sometimes good things take time.