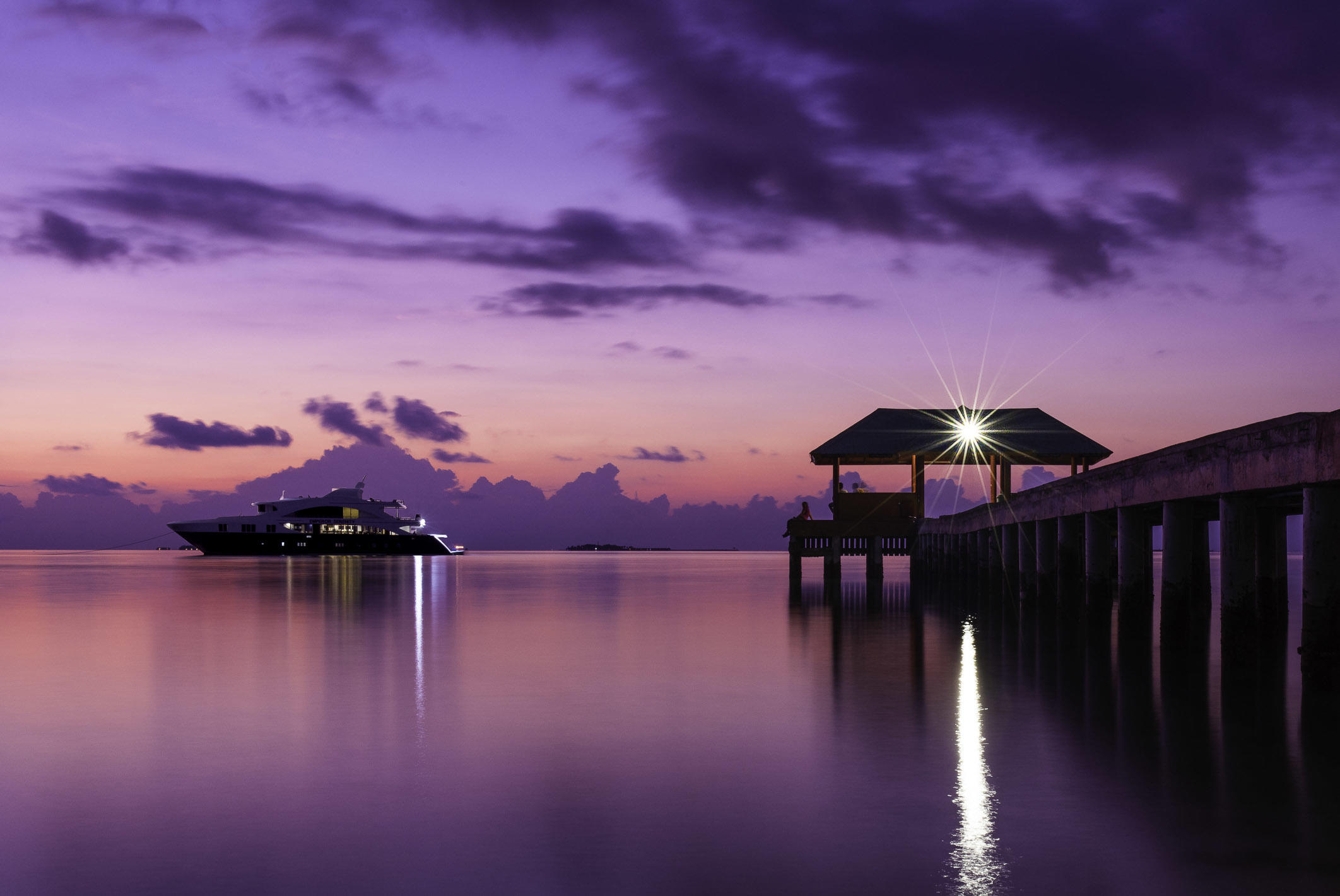 Last November we took a scuba diving trip to the Maldives. While we spent most of the trip on a liveaboard boat, we did spend a little bit of time visiting a couple of the Maldives' wonderful islands. One of those islands was Dhangethi, which is a popular stopover for liveaboards carrying divers and other tourists. Unlike many islands in the Maldives, Dhangethi is not a resort but rather is a home for the locals, and while it still has the usual souvenir shops found anywhere tourists go, it also has little streets with real homes and real people.
We visited in the late afternoon, and after walking up and down the main street, we wandered a few blocks away to see several houses built out of coral bricks. This older construction technique used dredged coral to create unique bricks for many of the town's older homes and buildings. A little later, we sat by the beach and watched the sun set. As soon as it had dipped below the horizon, a nearby mosque began broadcasting evening prayers, and the town became quiet and respectful – a fitting way to end the day.
While on Dhangethi, I took many snapshots with my phone but very few photos with my SLR. This scene was the last thing I saw on the island before returning to the boat on which we were staying (the one in the background). I was astonished by the color of the light from the setting sun against the clouds and ocean. While others were lining up to get on the dinghy to head back to the liveaboard, I stayed behind for a few extra minutes to set up my camera and capture this brilliant moment before dark. I took several shots, knew I had captured a good one, and headed back to the boat for dinner while listening to evening prayers call out in the distance.