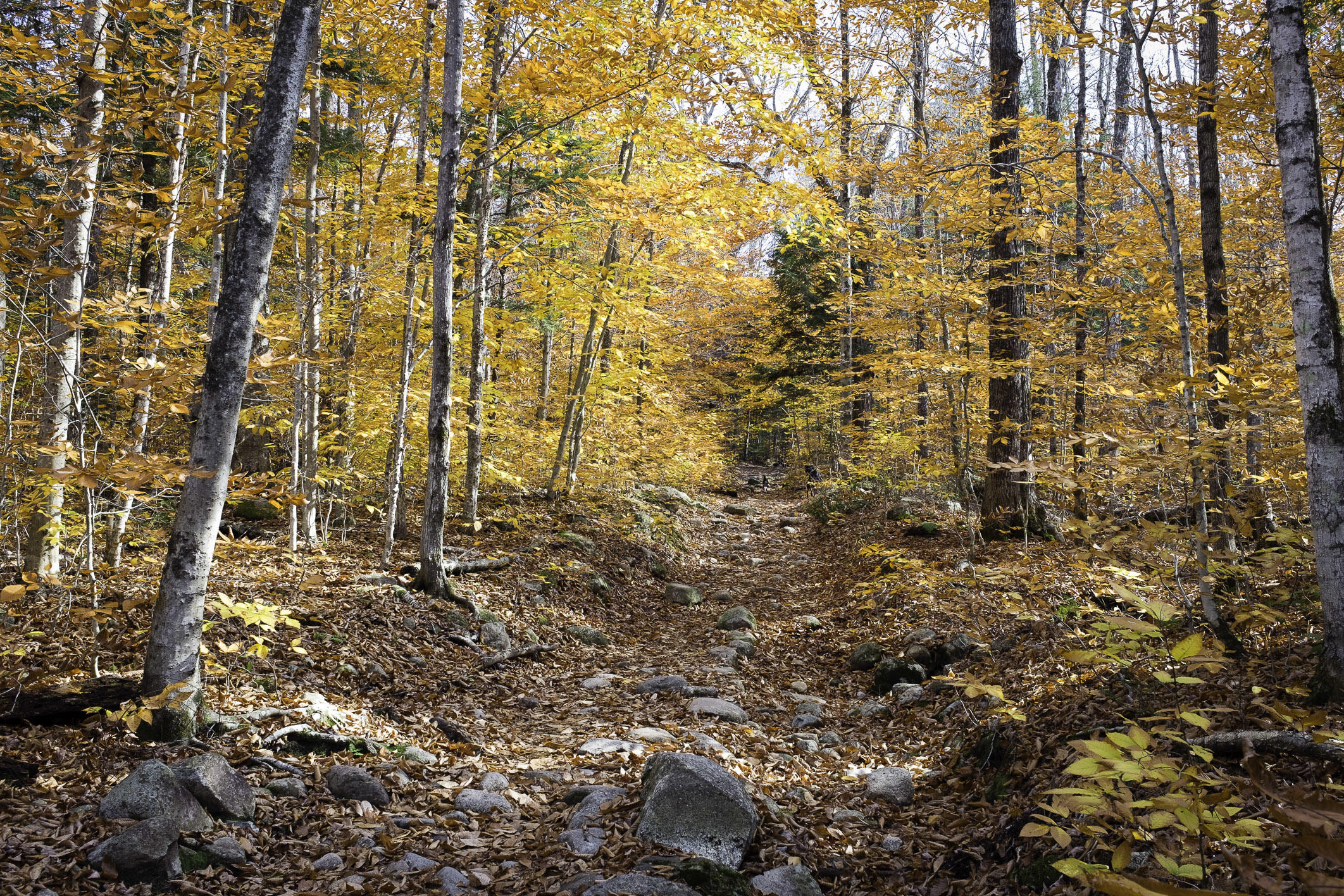 In 2013, when I was still living in Massachusetts, my mother came to visit to see the fall color. There were a lot of options for places to go, and after some research we picked out New Hampshire's Kancamagus highway, a route that is world renowned for its fall foliage. We drove up together, along with my dogs, and decided on a hike to Champney Falls along the way.
I have always struggled to capture "fall" in my photography. It's not a long season, and the weather is often terrible – both of which make it hard to find the right time, location, color, and light to get a good photo. So this photo is one of my favorites just because it's a beautiful scene on a beautiful day that really captures the joy of fall hiking in New England.
Technically, this was not a complex photo. I had left behind my SLR and brought along a small Fuji X100s camera instead. I liked the composition of the trail moving off into the trees, so I took the photo very quickly handheld. There was nothing fancy about it, which is exactly the type of photography the Fuji X100 series was supposed to encourage.
Seeing this photo brings back warm memories of a great outing with my mother and my dogs. We had a great hike and came home happy after seeing such wonderful foliage.