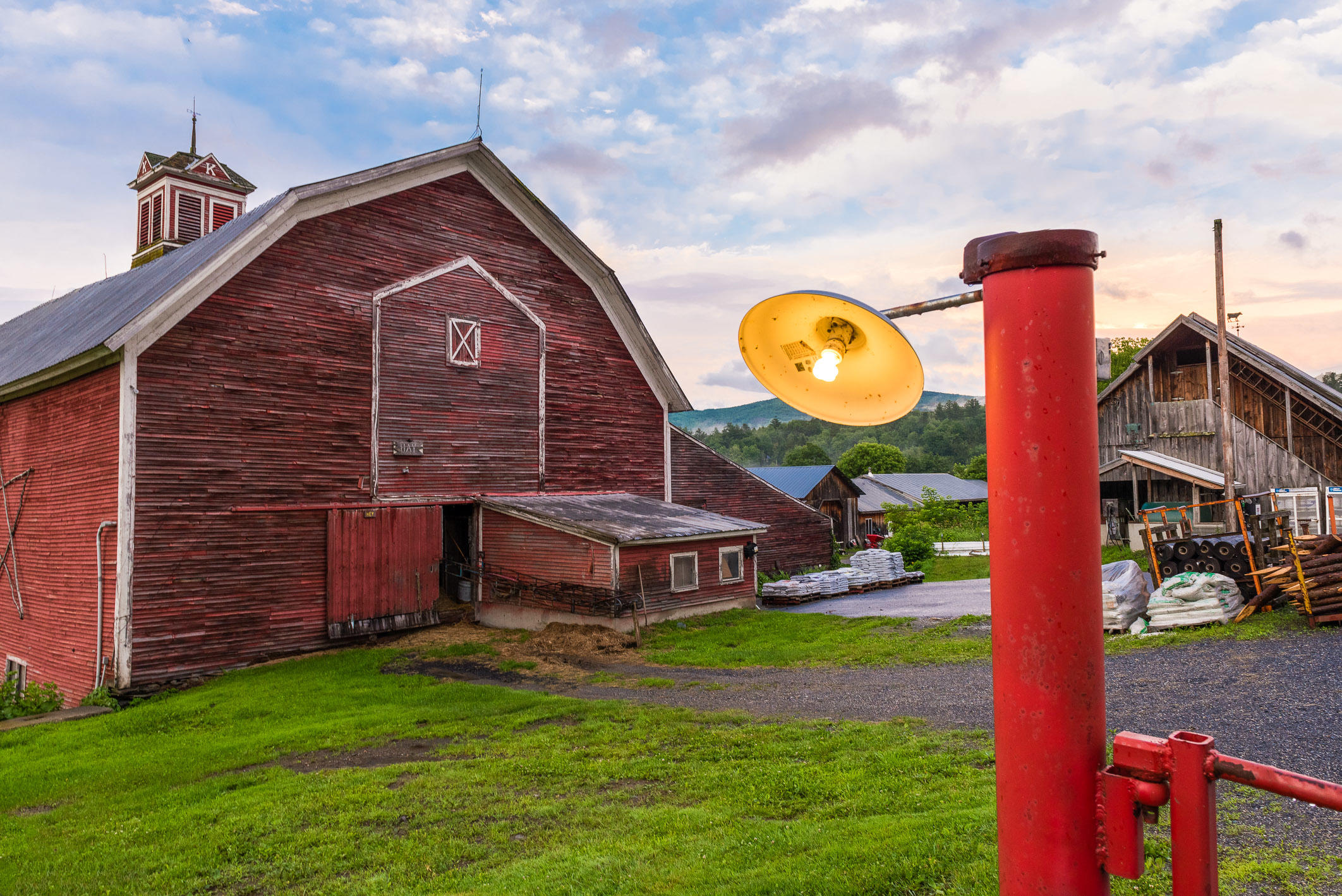 The weather had been wild on our drive to Vermont. Thick angry clouds loomed in the sky while incredible rainfall pounded the car and flooded the surrounding fields. The Mad River was rising over its banks, and the highway patrol had closed VT-100 between Hancock and Granville because of high water. With no cell service, we had to use my Garmin GPS to plot an alternate route through the green mountains on back roads. We were incredibly tired by the time we arrived in Waitsfield, but then the weather started to clear and a little bit of sunlight peaked out in the gloom.
I've written several times about how the ends of rainstorms can be a photography goldmine, and this was no exception. While the sun never really came out before setting, the sky cleared enough to let the pink glow of the sunset leak out where it mixed with the grey clouds and the moisture in the air. The effect was a strange grey, pink, blue light that cast a calming and refreshing glow on the world for a few wonderful minutes before winking away.
At this moment, we were passing by Kenyon's Farm, which serves as a hardware store, farm, and festival grounds for Waitsfield (in true Vermont fashion). I loved how the red barn mixed with the sky, the light, and the hills in the background. Outdoor lights were already turning on as twilight set in, and the guard light on the front gate was already lit when we arrived. I tried taking several photos without the light, but on a whim I included it and found that I liked the warm feeling it created in the lonely rural scene.
Technically, this photo underwent some post-processing to remove a few distracting power lines from the scene.