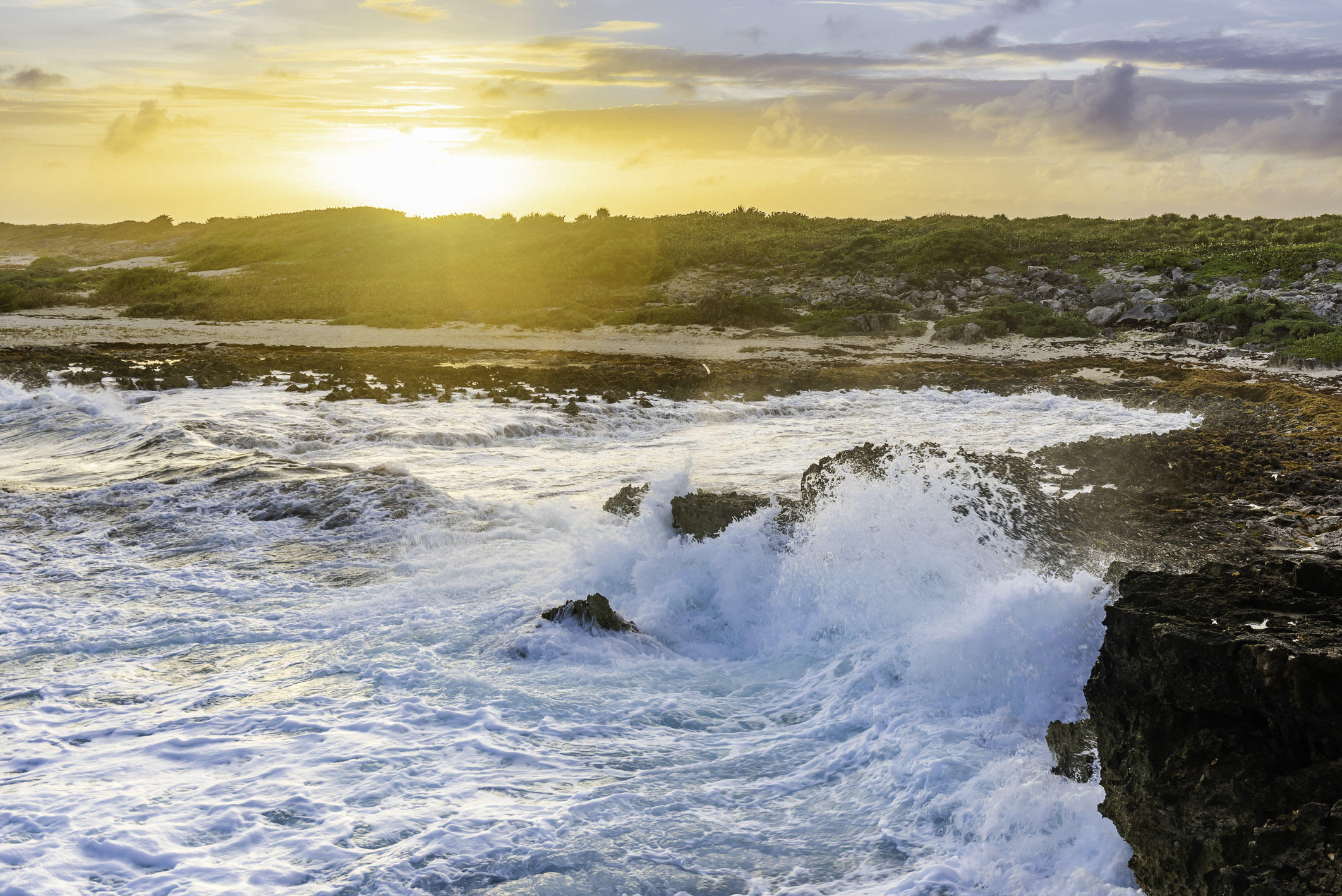 We took a trip to Cozumel last December to scuba dive, but unfortunately I caught a cold on the first day. Since diving and sinus infections don't really mix, I grabbed my camera and looked around for some photography instead. Cozumel is a weird little island because all of the development is on the west side of the island, and all of the public beaches are on the east. What you won't find are any public beaches on the west, making sunset photography from a quiet little beach practically impossible. So this photo represents the next best thing – a shot from the El Mirador beach on the southeast corner of the island looking back across the narrowest stretch of land possible.
That turned out to be a good combination because it let me capture the rocks and waves that make El Mirador such an interesting beach in the first place. When I arrived, I was amazed to see huge rocks arches standing up to crashing waves from the Caribbean sea. It was unlike anything else on the island, having a feeling of raw natural energy unique from the quiet beaches on the other side. The setting inspired me to find a framing where I could show the light of the sun against the rocks and waves. After walking slightly further south down the beach, I found this natural cove with a rocky overlook that made the perfect spot to combine sun, rocks, and waves together.
The lesson from this photo is that you don't always need a clear view of the sunset to take a great beach photo. Different beaches offer different things, and sometimes you can find a great scene in an unexpected place.