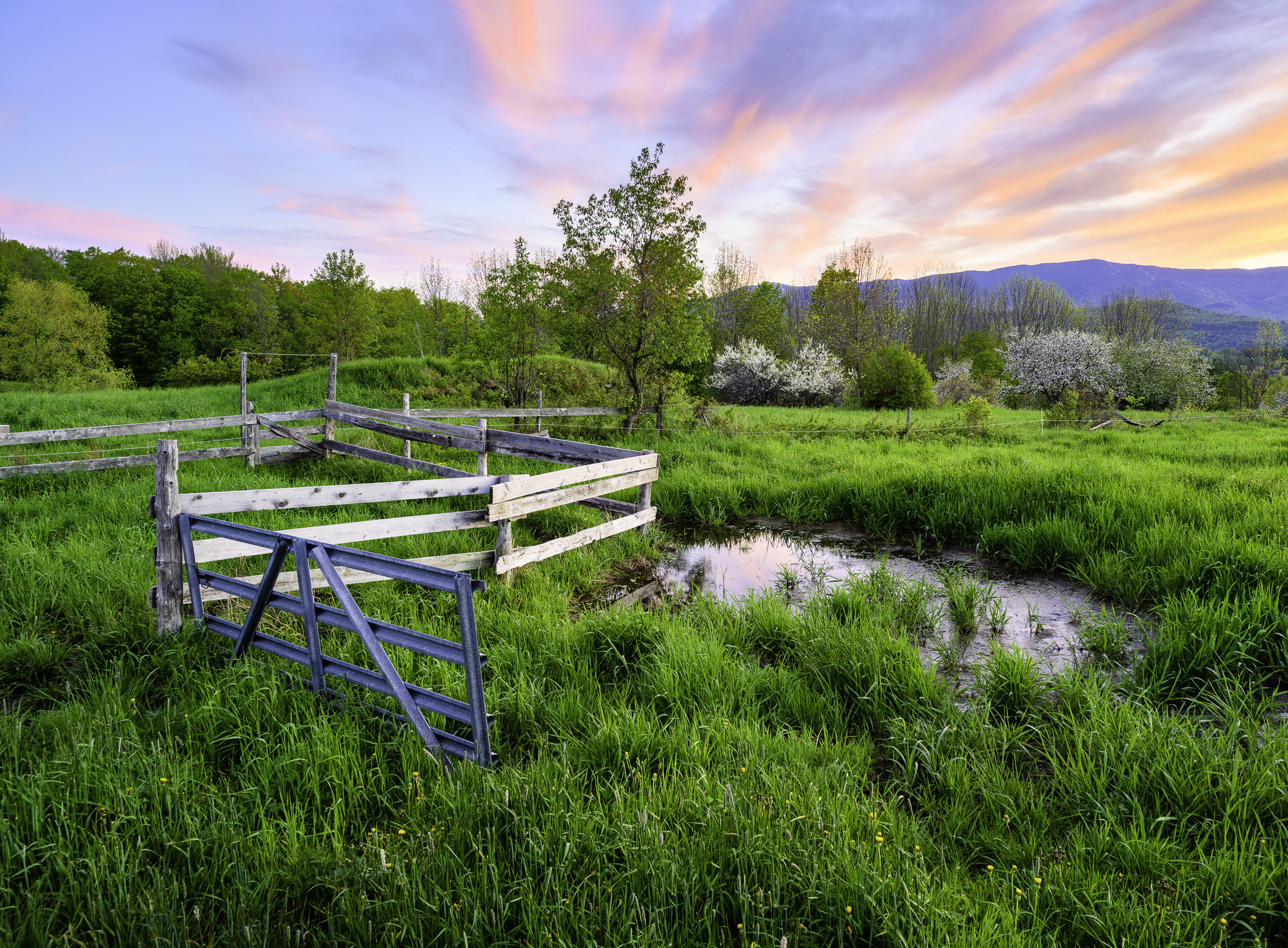 Spring in Vermont can be magical, and we were fortunate it put on a wonderful show for our trip over Memorial Day, 2019. The flowers were blooming, the grass was a lush green, and everything just felt so alive. And while it rained (a lot), I was especially fortunate to get out for some photography between the rainstorms to find this scene near Waitsfield.
This was a location I had eyed on a previous trip, and it turned out to be perfect for this twilight photo. The sun had already set, and the afterglow of sunset cast a wonderful pink, blue glow on the world. I love how the sky reflects in the puddle, and the gate creates an open and warm scene.
Coincidentally, this was also one of the first photos I took with my new camera – a Nikon Z7. I was shooting this totally handheld, relying on the camera's outstanding image stabilization to keep the scene crisp and sharp. I also took this with the camera above my head, using the foldout rear screen to help me frame the scene – a task also made easier by the camera's impressive light weight. Taking the same shot with my older Nikon would have been much more difficult.