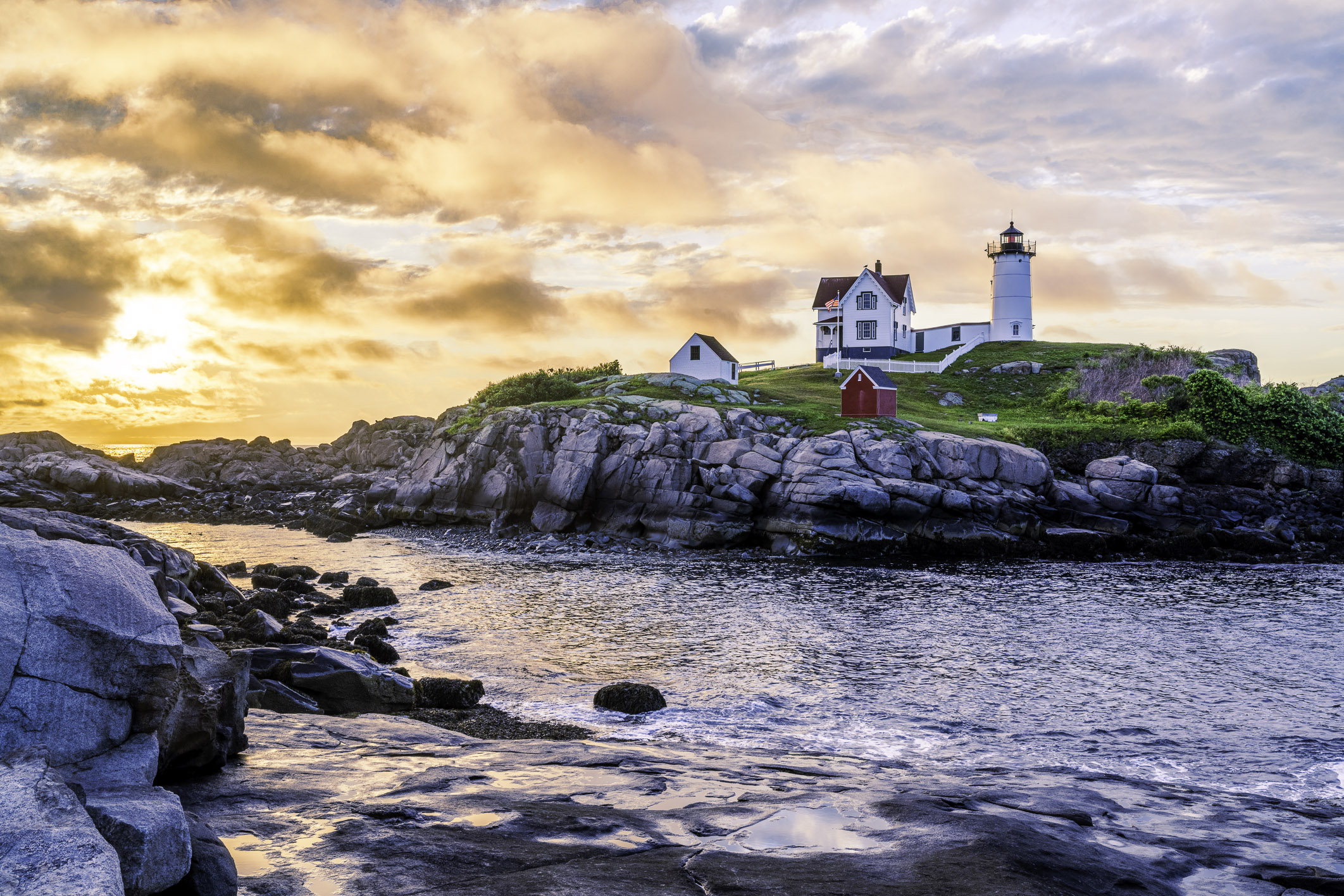 At the end of my Puddles at Sunrise post, I mentioned how I nearly missed out on another amazing photo. This is that photo – a glorious sunrise behind the Nubble Light itself. I was tired and not thinking clearly, and after getting the earlier photo my brain kept telling me "go home, we're done." It wasn't until I saw another photographer shooting in this direction that I realized I could do more.
Unfortunately, this was a pretty complex photo because the dynamic range was simply insane. Because the sun was now relatively high, it was much brighter than the foreground. Normally I would whip out my graduated neutral density filters, but they weren't really an option given the angle of the sun and the prominence of the lighthouse. So I had to revert to my old friend – HDR.
As I've mentioned before, I have a love / hate relationship with HDR. I used to use it a lot, and some of my favorite photos were done with HDR. But around the time I ditched by Canon 30D and picked up my first Nikon (my trusty D810), I started avoiding HDR as much as possible. I generally get better results with a simple filter on my camera and some basic editing in Lightroom than I do with the HDR process which can be fiddly and inconsistent.
But sometimes it's the only option I have, and here we are – a 3 shot HDR (probably should have been 5-7), produced in Aurora HDR and Lightroom. I like the composition, and I'm mostly ok with the toning. Maybe one day I'll try again with different tools.