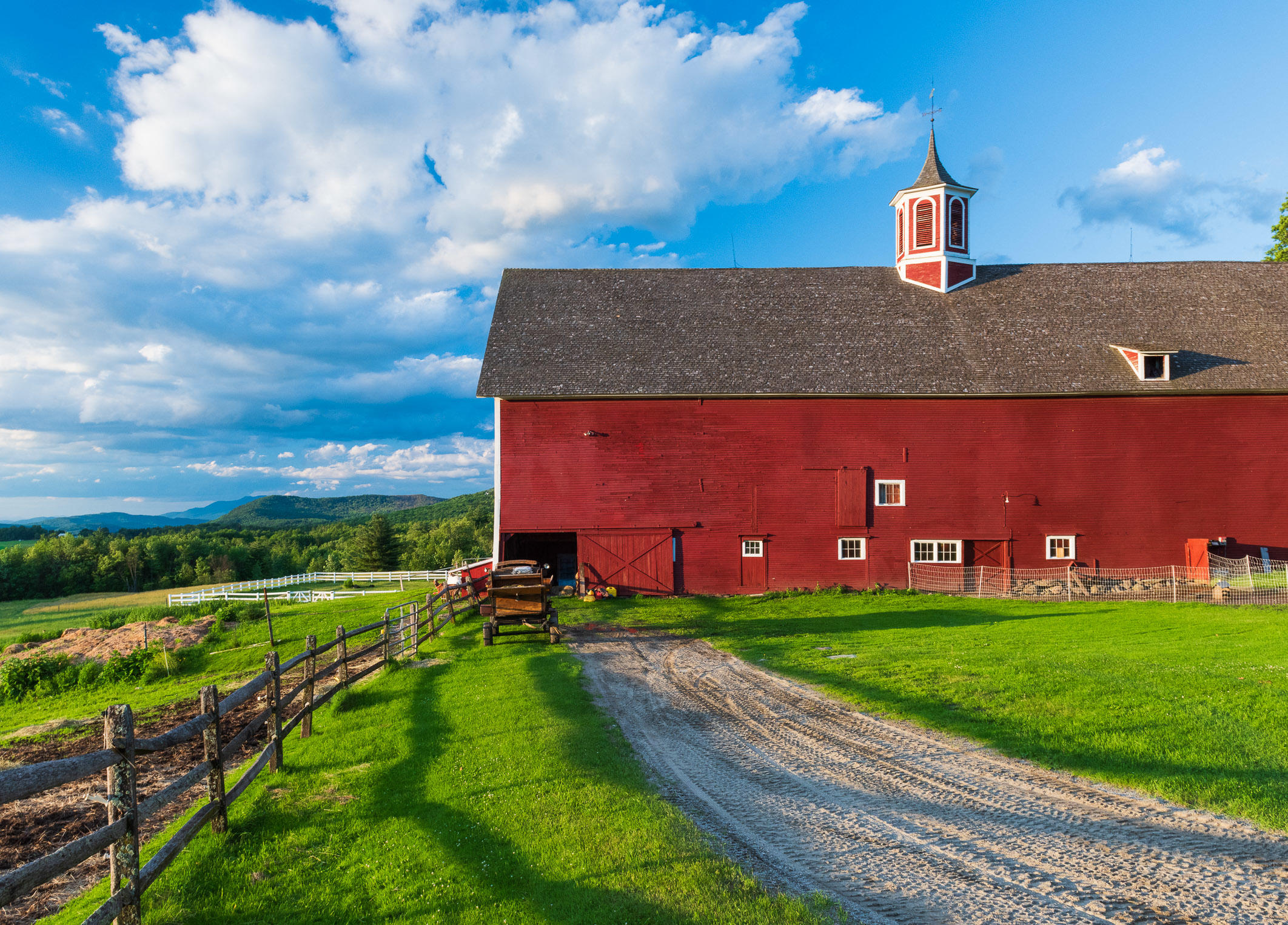 The red barn at the Mountain Valley Farm in Waitsfield, Vermont has always been one of my favorites. It's a gorgeous and imposing building, painted in a classic bright red, that has been beautifully maintained and preserved. Each time I pass by, I want to stop and take a photo; but the barn sits tightly next to the road and is hard to frame from the road itself. Fortunately, on this particular visit, the owner was nearby and happily granted me permission to explore the property for a better angle.
Our trip to Vermont began with stormy weather that cleared on our first day, leaving behind big puffy clouds that lingered for the rest of our visit. (These same clouds helped me take my Lincoln Brook Waterfall photo I posted last week.) Around sunset, as the sun dipped lower than the clouds, we were rewarded with amazing light that created stunning contrasts while illuminating the clouds and sky from below. When I saw how the light lit the barn, I knew I wanted to create something that captured the ambiance of the place while also highlighting the differences between the red barn and the scenery around it.
I especially like the contrast of shapes in this photo. On the right side, the barn intrudes into the scene replete with squares, rectangles, and geometric shapes. The fence separates the barn from a world with more fluid, natural shapes in the trees, hills, and clouds.