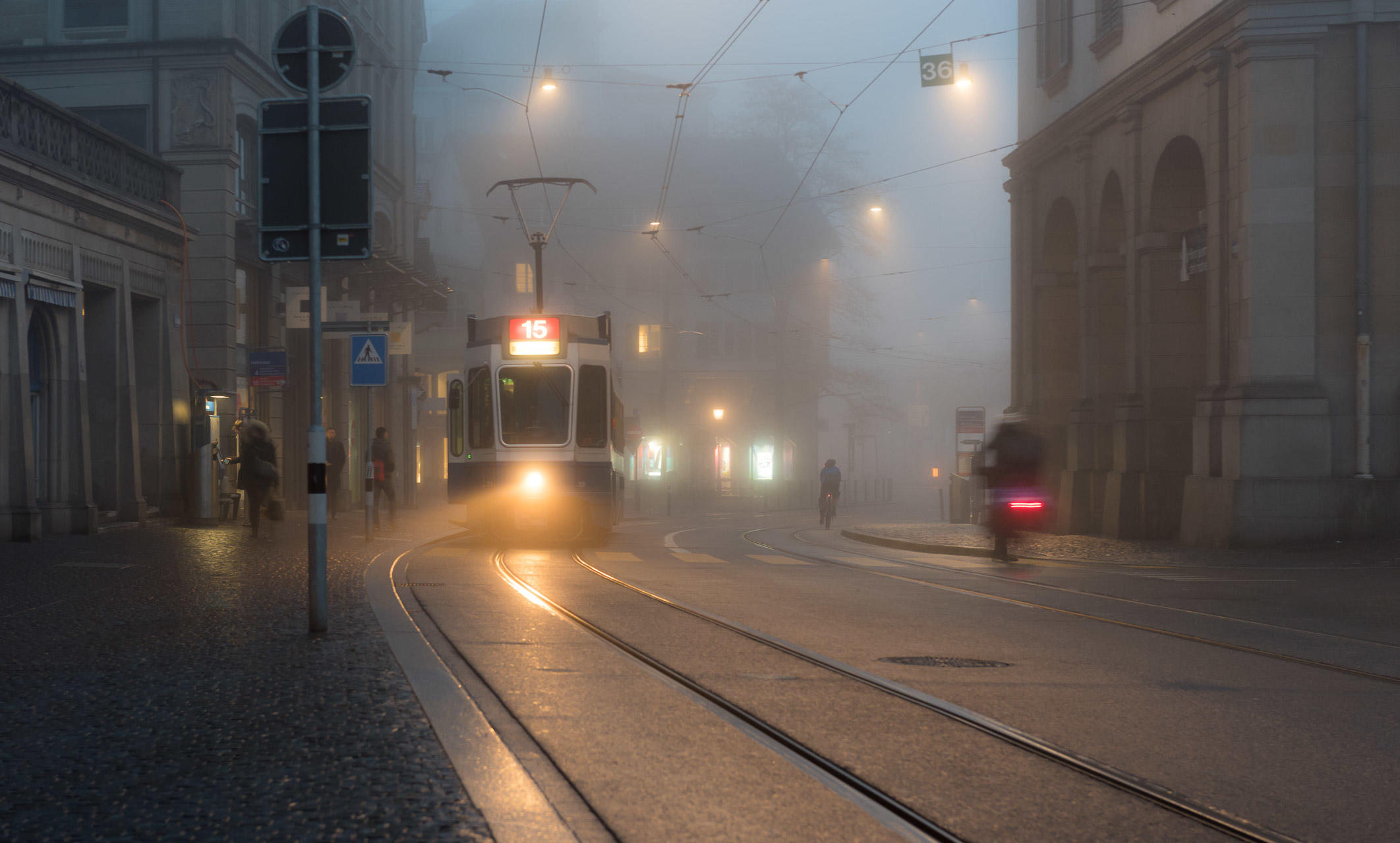 I took this photo on the same early morning in Zürich that I took my Boats in the Fog photo. My original vision for this morning had been to capture the extraordinary Grossmünster church at sunrise, but the weather in Zürich turned out to be rainy and foggy the entire week I visited. Thankfully, the rain let up one morning and gave me an opportunity to explore the city and take photos.
Grossmünster itself was shrouded in fog and impossible to see from across the Limmat River. For comparison, my Boats in the Fog photo was taken across the Limmat, not quite looking at Grossmünster, but you would never know because it was nearly impossible to make out anything. Up close, Grossmünster was more visible, but I couldn't find a perspective that stood out, and the fog subtracted from the scene rather than adding to it. I needed to find something else.
The tram stop in front of Grossmünster turned out to be the answer. Zürich has the most incredible tram system, with a mix of beautiful old and new tram cars that travel up and down the streets. Standing in front of the tram stop, I could watch the trains appear and disappear in the fog – stopping briefly to allow passengers on and off of the car. I set up my tripod and waited until a slightly older and more picturesque car stopped in front of me, giving me the perfect scene.