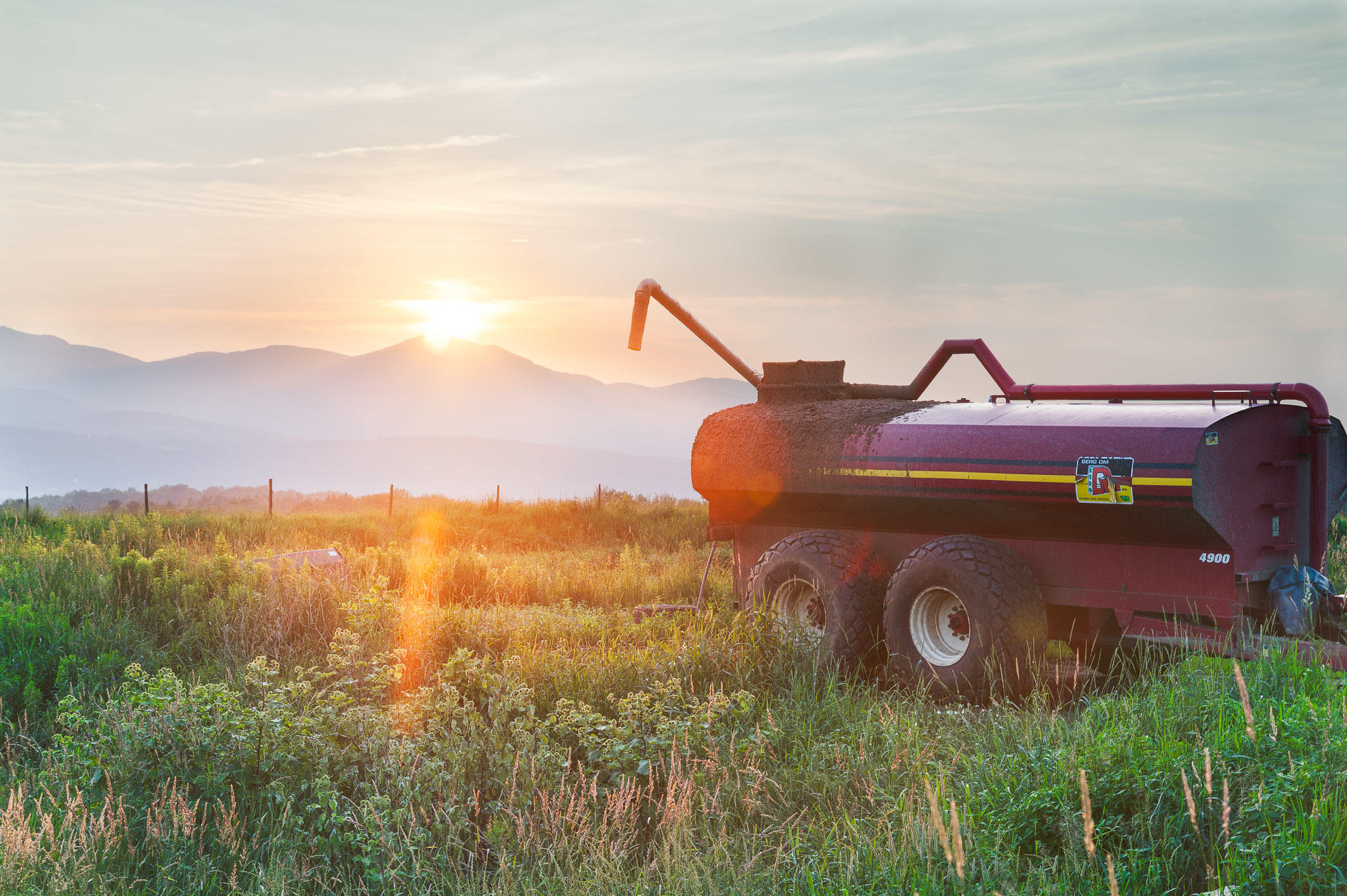 Vermont is one of the most beautiful places in the world, and I have always found the sunsets there to be magical. On this summer trip in 2013, I was out and about scouting for a photo during the sunset hours – trying to find that miraculous combination of subject and background. I took several in different spots around this area northeast of Stowe, and it wasn't until I stumbled across this farm equipment that I finally found my photo.
I love how the sun is setting right into the peak of the mountain, casting an orange glow on the clouds that complements the green grass on the ground. The fence and hazy air separate the background from the foreground, making the subject clear. The tank leads your eye to the sky and back, making for a pleasing composition. Finally, the lens flares add a touch of hazy late summer evening ambiance.
On a technical note, this photo is a combination of multiple exposures – one for the ground and one for the sky. I also slightly tweaked the contrast since I last published this, giving it a little bit more pop than it had before.