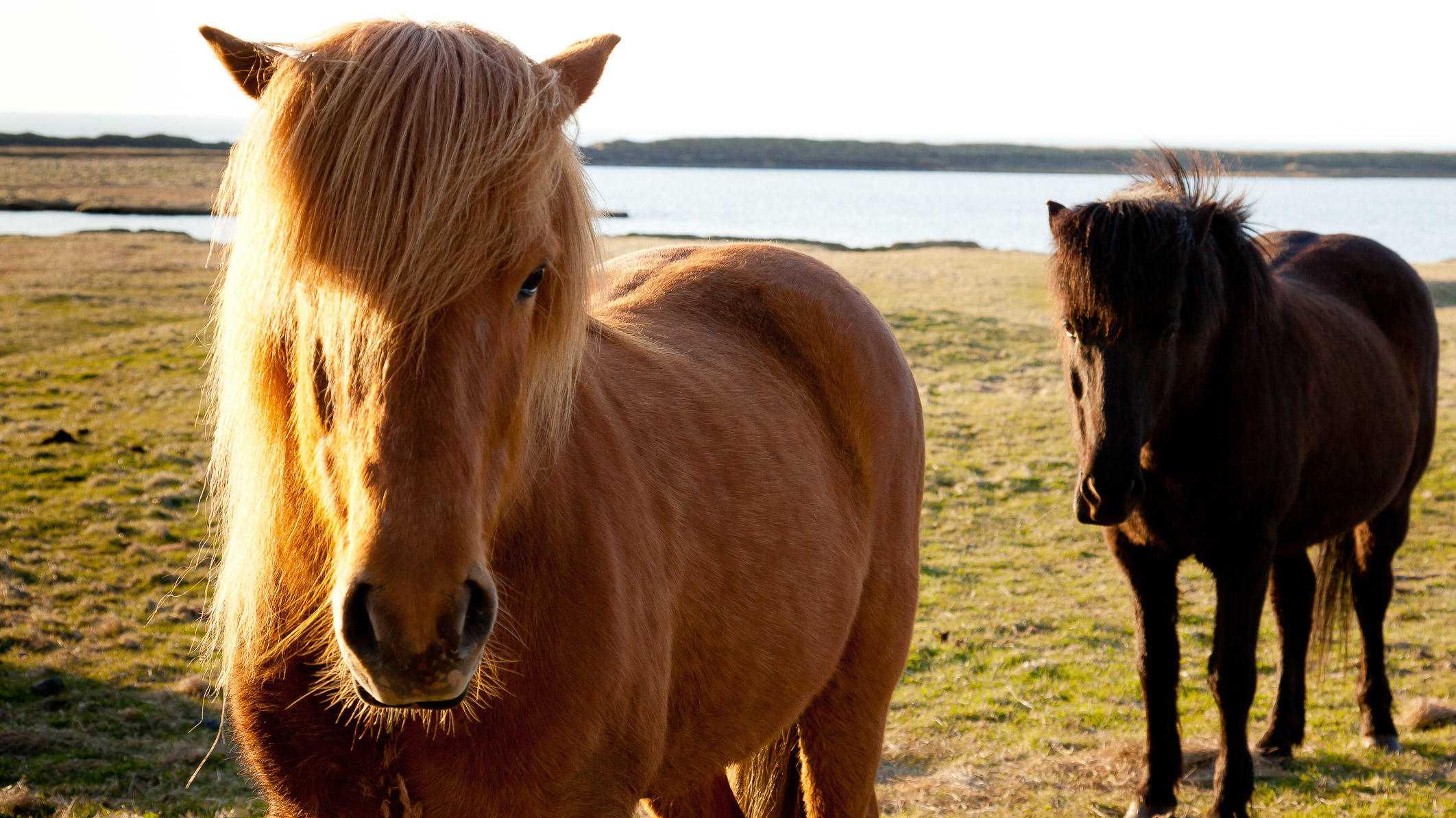 Photo Details
| | |
| --- | --- |
| Title: | Icelandic Ponies |
| Taken: | 21 May, 2009 |
| Camera: | Canon EOS 5D Mark II |
| Focal length: | 60mm |
| Shutter speed: | 1/100s |
| Aperture: | ƒ/8 |
| ISO: | 100 |
I originally took and posted this photo in 2009 before I started geotagging my photos, so I'm not completely certain where we were when I captured this. However, I know we were somewhere on Iceland's extraordinary Snaefellsnes Peninsula on the west coast. Iceland is such an incredible place to visit, and at this time of year we were able to experience these incredibly long and spectacular golden hour sunsets that lit up the world and made everything look fantastic.
Icelandic horses are a really cool breed. While I didn't ride any on this trip, I have ridden them at a stable in Vermont of all places. The breed is known for having additional gaits compared to most horses – the most famous of which is the tölt which is kind of like a really fast walk. During our visit, we watched several of the locals riding their horses; and I won't forget the sight of the horses zipping by with their otherworldly high stepping walks and their magnificent manes flowing back in the golden Icelandic light.
These particular horses were munching away in their pasture when we visited, so they weren't really interested in doing much of anything – other than exploring the horse treats Gwen forgot she had in her jacket.