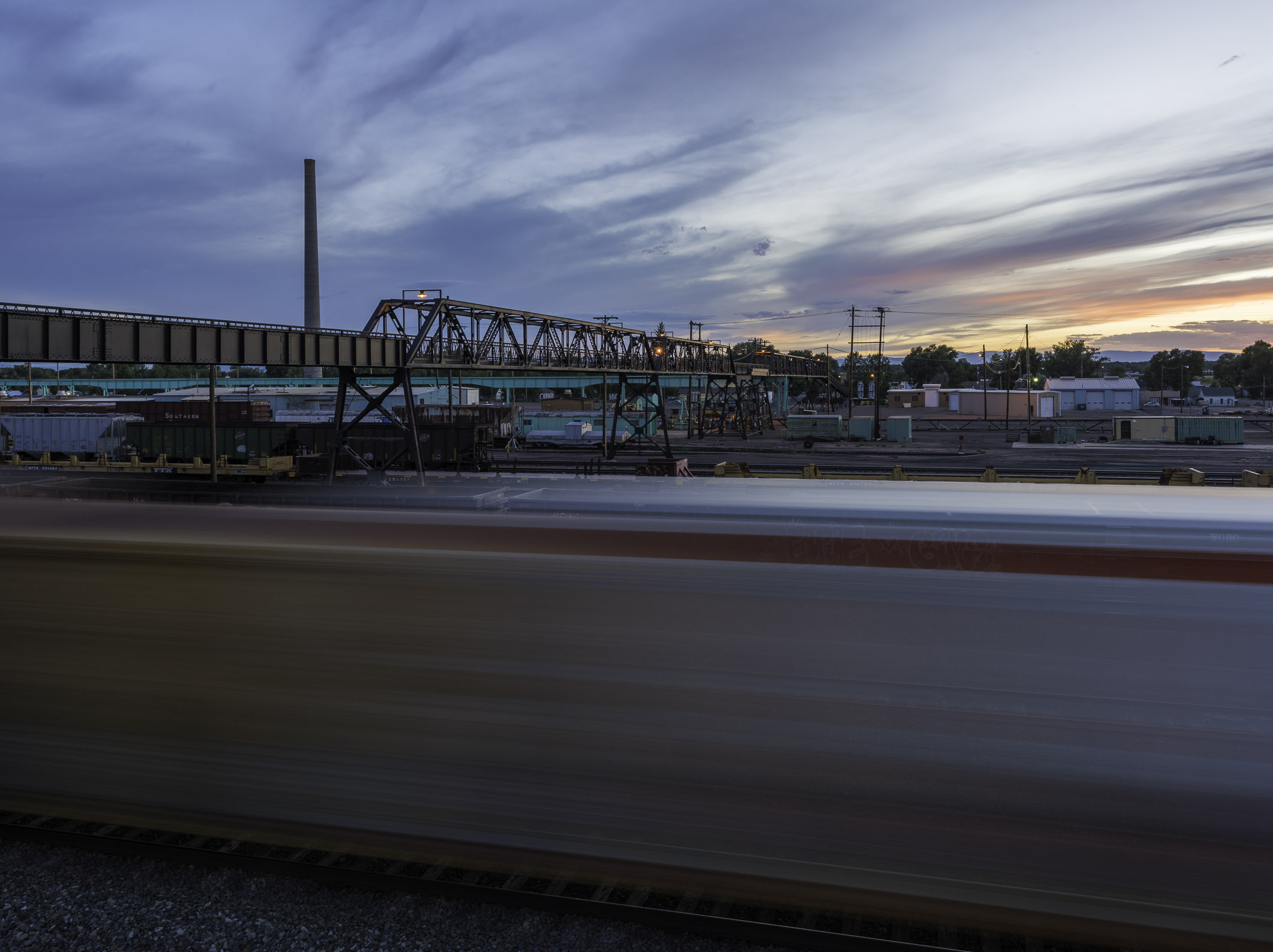 I've previously posted two other photos of the pedestrian bridge over the rail yard in Laramie, Wyoming. The first one featured the bridge after sunset during blue hour, and the second one showed a big wide angle view of the bridge and the rail yard right before sunset. This is the third photo of the series, showing the motion of a train passing through the rail yard with a colorful sunset in the background.

I'm not entirely sure why it took me so long to publish this, but this photo has been in my archives for a while. I love the bridge and sky, and the motion of the train conveys the life and purpose of the place. It's perhaps just slightly distracting as well, but not every photo can be perfect.
I enjoy scenes where I can find different visions in a single photo session. This location yielded three perspectives on the same thing, each of which tells its own story about this place.