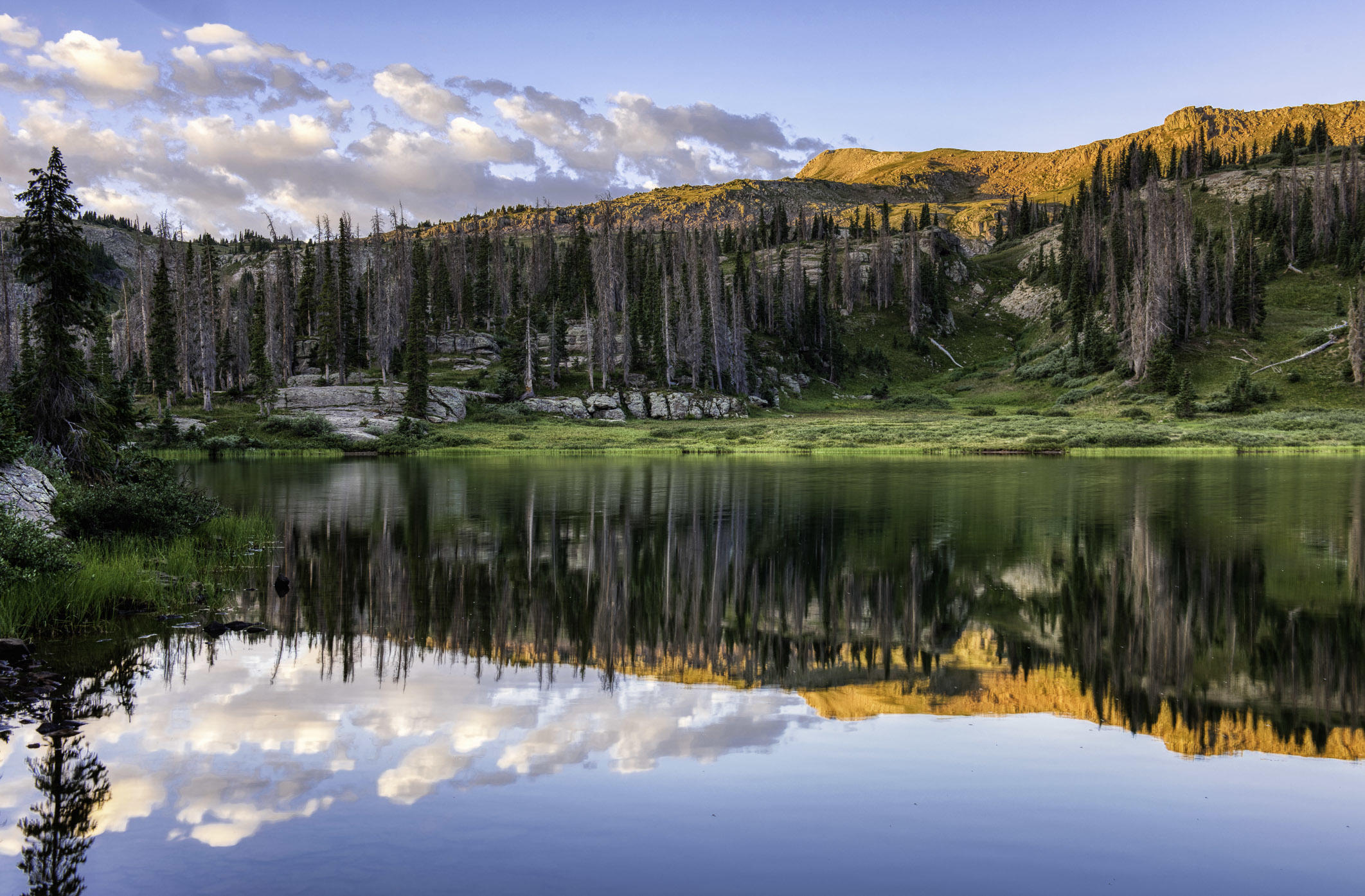 Last year I did a solo backpacking trip to Quartz Lake in Colorado's South San Juan Wilderness. While there, I was fortunate enough to take an outstanding night photo showing Mars and the Milky Way together in the sky at the same time. The next morning, when I woke up, I was greeted by the sunrise bathing the mountains in a warm, pleasant glow. Sort of…
Even in the early hours, the sun can be incredibly harsh at high altitude making it harder to capture a properly lit photo, and this scene was no exception. By the time the sun had risen enough to light the mountains, it was also harsh enough that I had a real problem balancing the foreground and the background in a single exposure.
I have two usual techniques for balancing the dark and light regions of a scene (called the dynamic range). The first is to expose for the highlights, which means underexposing for the shadows. I can then rebalance them in Lightroom and create a scene that looks balanced. This technique usually works when I only need to underexpose by no more than 1-1.5 stops, but after that I risk introducing too much shadow noise. My second technique for rebalancing dynamic range this is to use a graduated neutral density filter, but in this case I worried that using one would accidentally darken the foreground too much.
In the end, I resorted to a third technique I almost never use anymore – HDR. This photo is a combination of three separate images, each taken two stops apart, and recombined in Aurora HDR. It was my first time using Aurora, and it provided a big leap in capability and control compared to Photomatix, which I used more in the past. I was generally pleased with how this photo came out, but it does betray a little bit of that overdone HDR effect. That said, it nicely represents the experience and ambiance of standing next to the lake on such a fine morning.