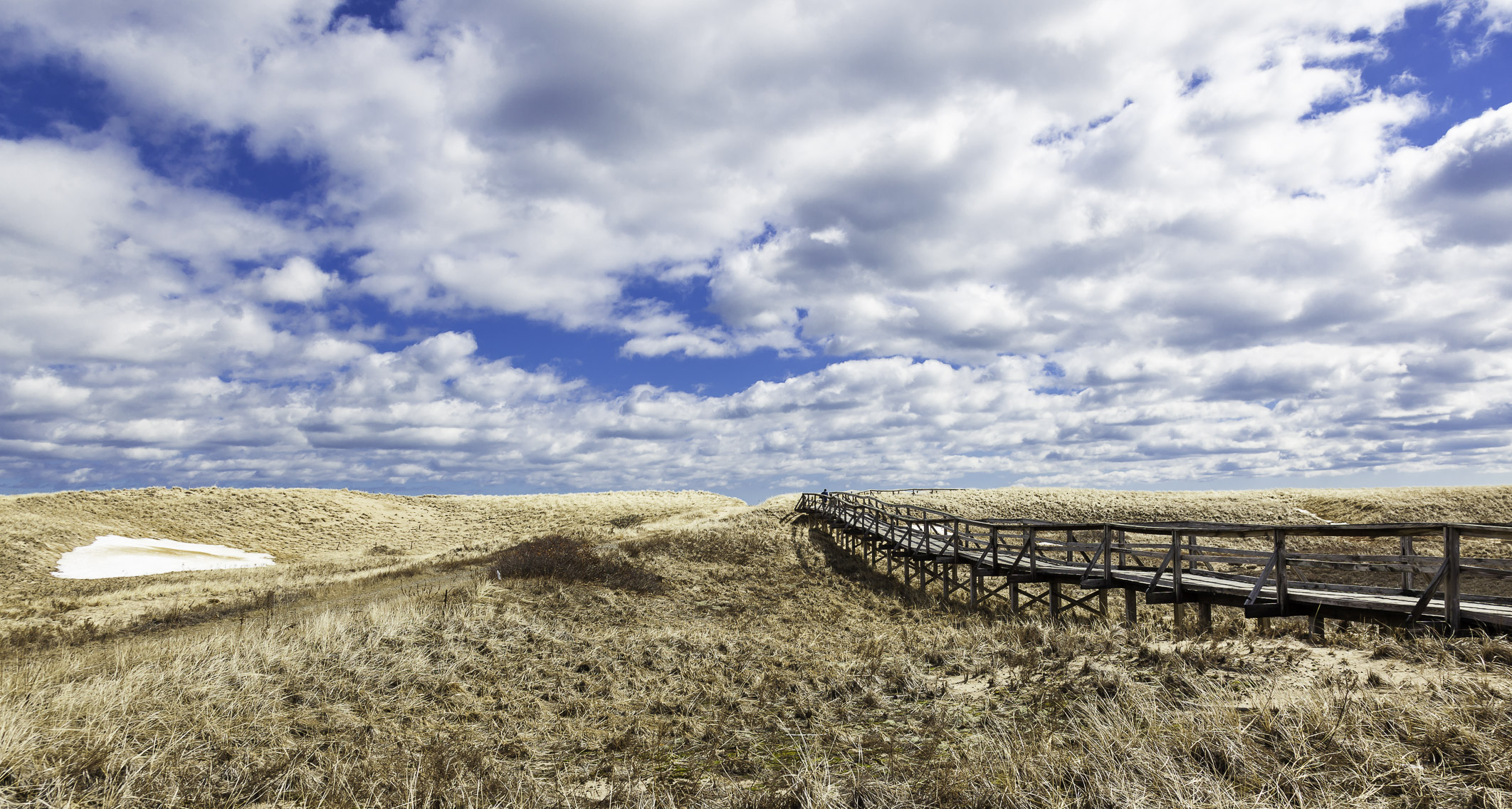 Here's another photo I took back in 2011, this time of the boardwalk from the parking lot to the beach at the Parker River National Wildlife Refuge. There's not much story to this photo – I wanted to take photos, I drove to Plum Island, I wandered a bit until I found this setting at the Wildlife Refuge, and I took the photo. That said, there's a lot more I can say now that I'm looking back on this photo, 9 years later.
The first thing is that this photo tremendously benefited from Lightroom's processing improvements in the past nine years. When I last worked with this photo, I used version 2 of Lightroom's RAW processing engine. By switching it to version 5 and changing the color profile to Landscape (a feature that didn't even exist in 2011), I transformed it from flat to vibrant in a way I had not expected. After rebalancing highlights and shadows a bit, I think I have a much better result. You can compare the new version on this post with the older look over on Flickr to see the difference.
The second thing I noticed was that I never added any kind of geotagging to the photo in Lightroom. Today I do this religiously, and I have greatly benefited from knowing the location of my photos as I look back on them from time to time. But this one lacked that information. Fortunately, I had tagged it in Flickr, so I was able to take the Flickr location data and put it back in Lightroom for future reference.
Lastly, I noticed the time of day – 11:11 AM in March. I usually don't take photos so late in the day, but this one actually worked out ok. You can see the short shadows underneath the boardwalk, but they help accentuate it in a way that would not have worked with longer shadows. I don't recall if this was intentional, but I suspect it was just a happy accident of timing.