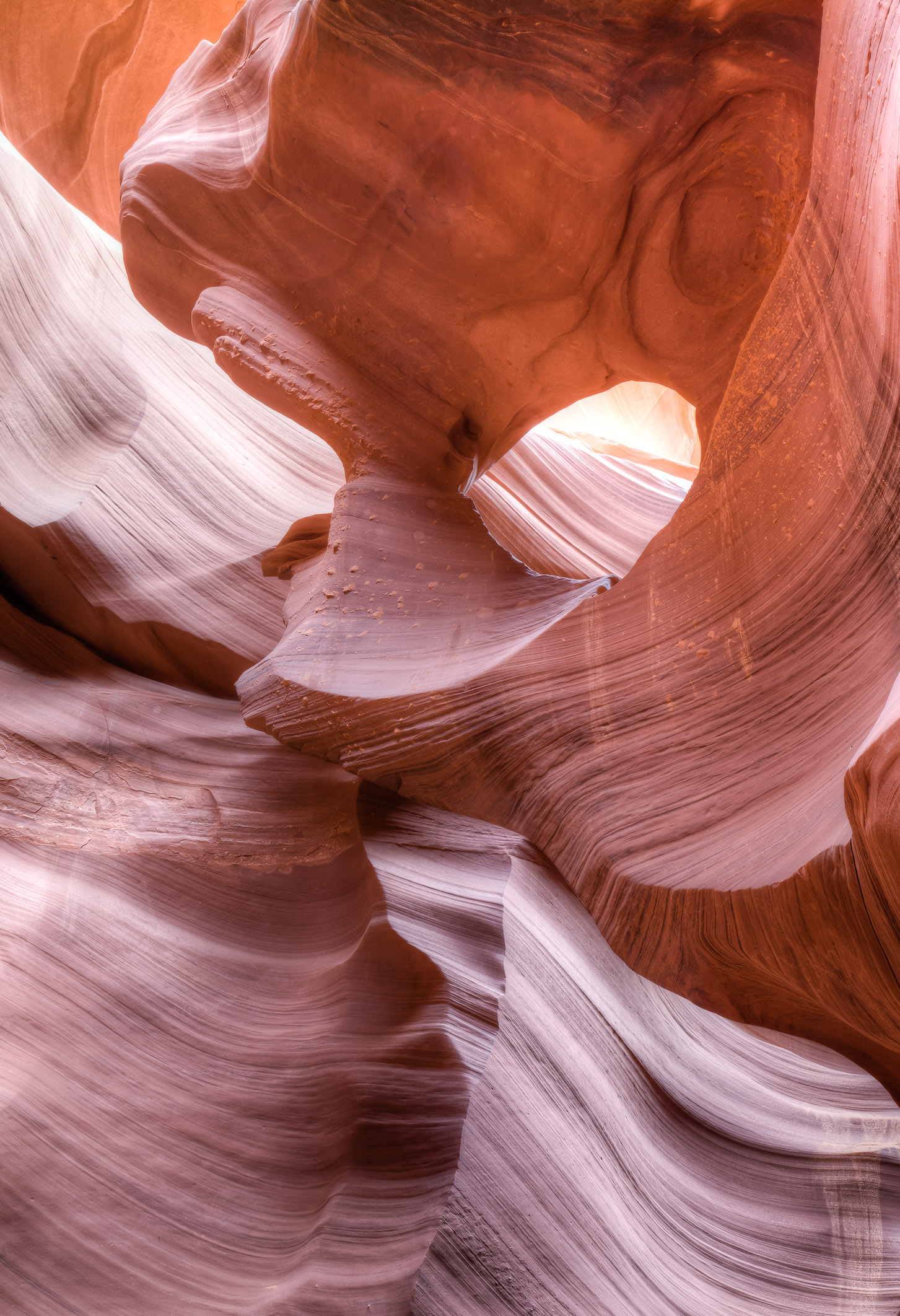 Photo Details
| | |
| --- | --- |
| Title: | Lower Antelope Canyon II |
| Taken: | 20 February, 2011 |
| Camera: | Canon EOS 5D Mark II |
| Focal length: | 35mm |
| Shutter speed: | 1s |
| Aperture: | ƒ/11 |
| ISO: | 100 |
I wrote in the past about my 2011 visit to Page, Arizona to visit the famed slot canyons. These are among the most beautiful spots in the American southwest, and I enjoyed every minute of our trip. This photo was taken one day after the one I shared before, this time in nearby Lower Antelope Canyon. Like the previous day, the weather was still dreary, but that didn't stop me from finding some great shots.
I'm not entirely sure what this feature is called, but it's even more amazing in person. As you move around this formation, your perspective shifts in odd ways. I recalled having trouble finding a good framing because even small adjustments would make a big difference in what I was seeing. It was breath taking, and I loved every minute of it.
Technically, I took this as an HDR photo for some reason. I don't recall why, but this was during my HDR-everything era. In retrospect, it was probably a good idea. Despite the gray weather topside, there was still a big difference between the light at the top of the canyon and the shadows at the bottom. Before writing this post, I also updated the process version in Lightroom, which slightly improved the contrast of the photo.