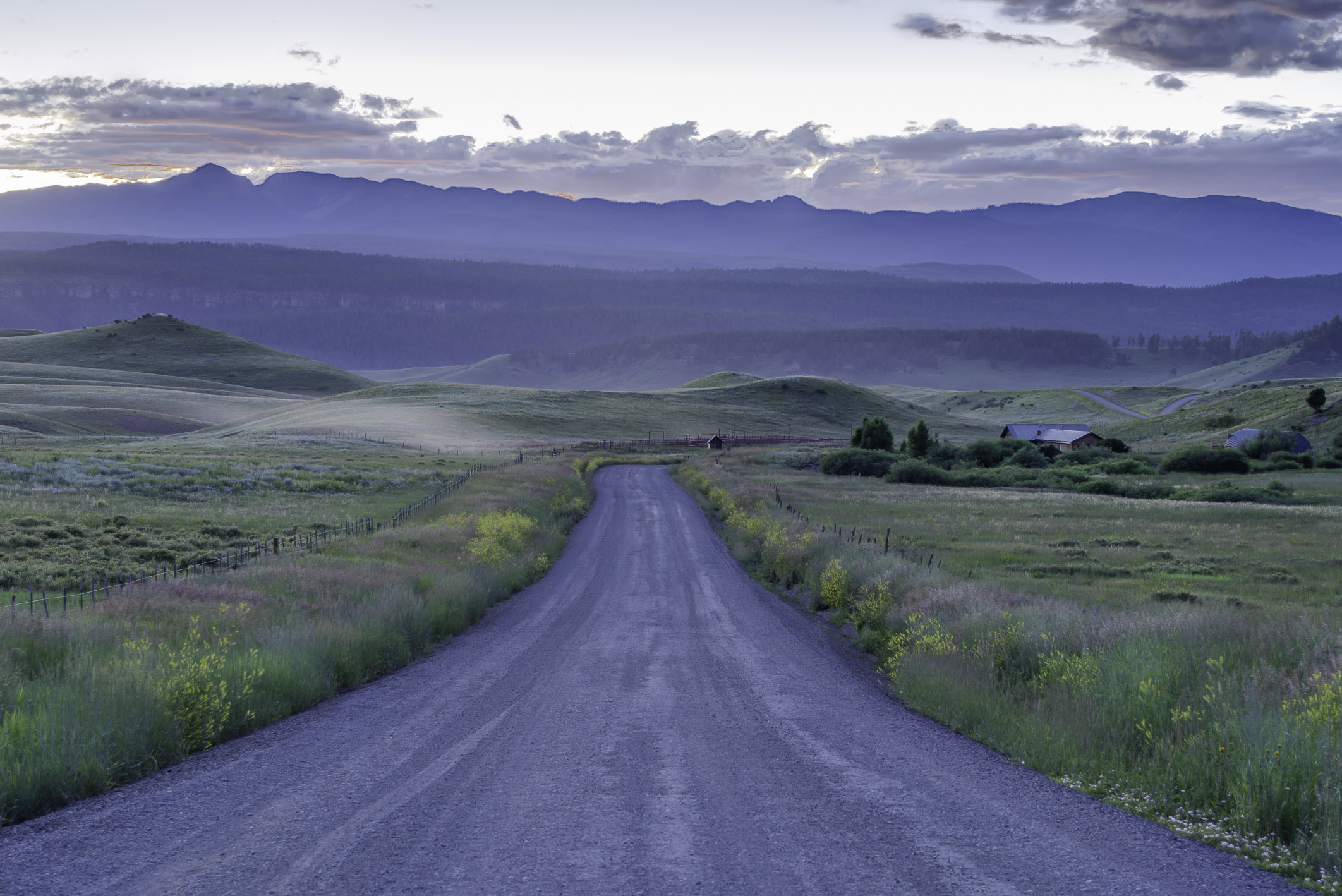 Sometimes you find a great photo you didn't expect in a wonderful location. While visiting family in Pagosa Springs in 2015, I had an idea to take sunset photos on Piedra Road north of town. On one evening in particular, I raced out after the conclusion of a family event and arrived just in time to see the sun had already set. Despite the missed opportunity, I was able to capture a different kind of beauty – an ethereal blue hour shot.
This photo shows the dirt road stretching ahead and then across the hilly landscape at dusk. The San Juan mountains loom in the distance while fog rolls across some of the landscape in the background, creating a dreamy and otherworldly atmosphere. What I love about this location is the way the road twists and turns over hills extending into the distance, revealing new vistas and perspectives. It's a spot I've returned to multiple times in the hope of capturing new and unique photographs.
Piedra Road is a location of unmatched beauty, and this photo is a testament to its magic. Despite missing out on the sunset, I was able to capture a unique moment that showcases the natural beauty of this location. This area is one of my Colorado favorites, and I look forward to sharing more perspectives on this spot in the future.