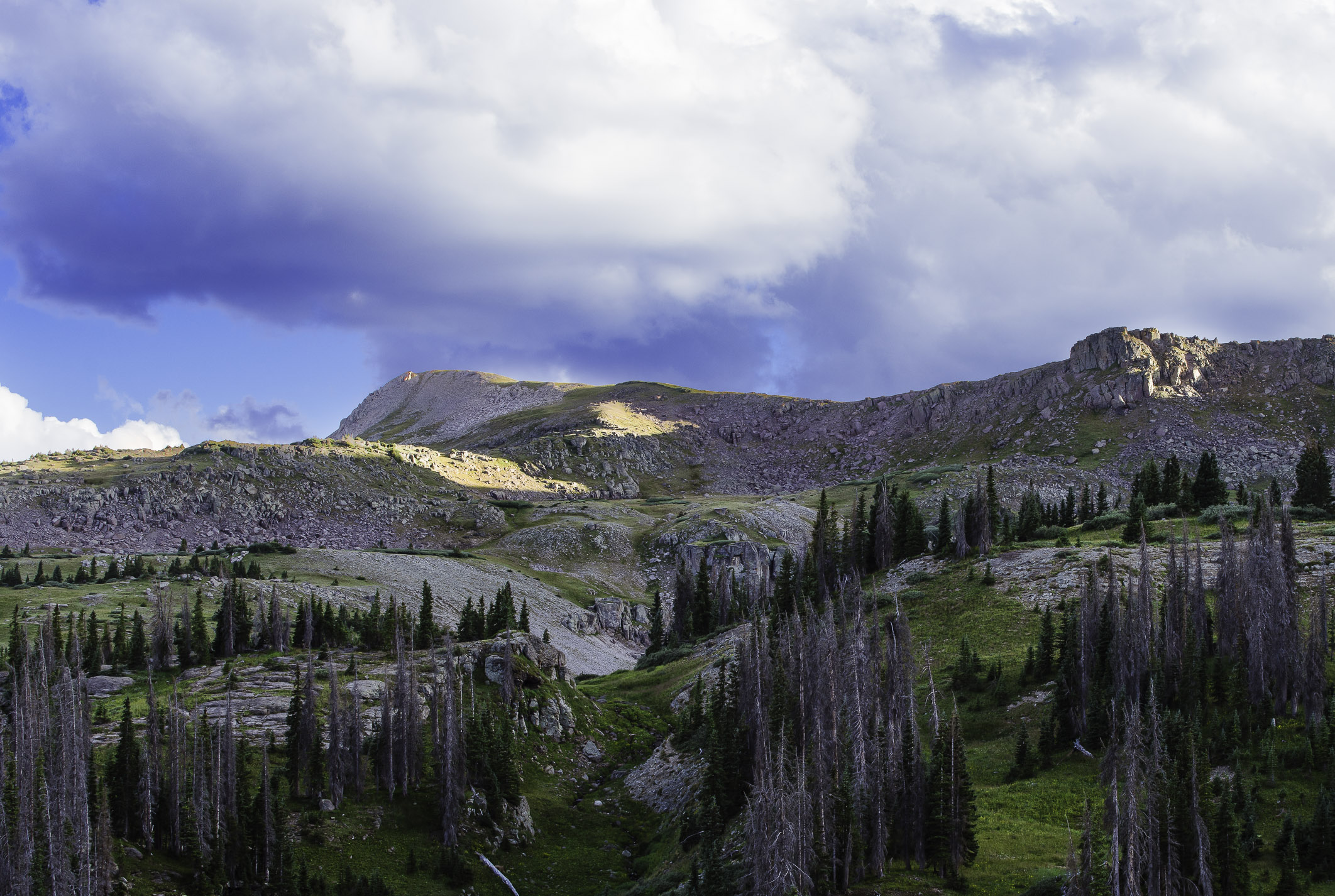 In 2018, I did a solo backpacking trip to Quartz Lake in Colorado's South San Juan Wilderness. When planning this trip, I had in mind three photos – a sunset, nighttime, and sunrise photo. I've already posted two photos from this trip before – the nighttime photo showing Mars and the Milky Way and the sunrise photo showing the surrounding ridges over Quartz Lake. This photo is the third from the series – the sunset photo taken shortly after I had arrived at the campsite.

I was originally hoping to capture a glowing sunset over the mountains to the southwest from the campsite. While there were good views in a few spots, I concluded somewhat late that there were too many trees in the way to get the shot I wanted. My heart fell as I realized the only way to get the photo was to hike about 30 minutes back up the trail to get elevation above the trees, but doing that meant I would miss the sunset entirely.
Years ago, I heard some great advice about sunset photography from the great Lou Jones – while everyone else is chasing the sunset, don't forget to turn around and see what the sun is shining on. When I turned around, I saw that the sunlight had lit up the ridge and the clouds to the north. While it's the same ridge in the sunrise photo I took the next morning, it shows an entirely different character in the light from the opposite direction.
I have written many times before about the importance of adapting to your surroundings to find the best photo. What you have in your mind is just a starting point. Sometimes the photo lands just like you expect, and sometimes you have to think on your feet to find the shot.