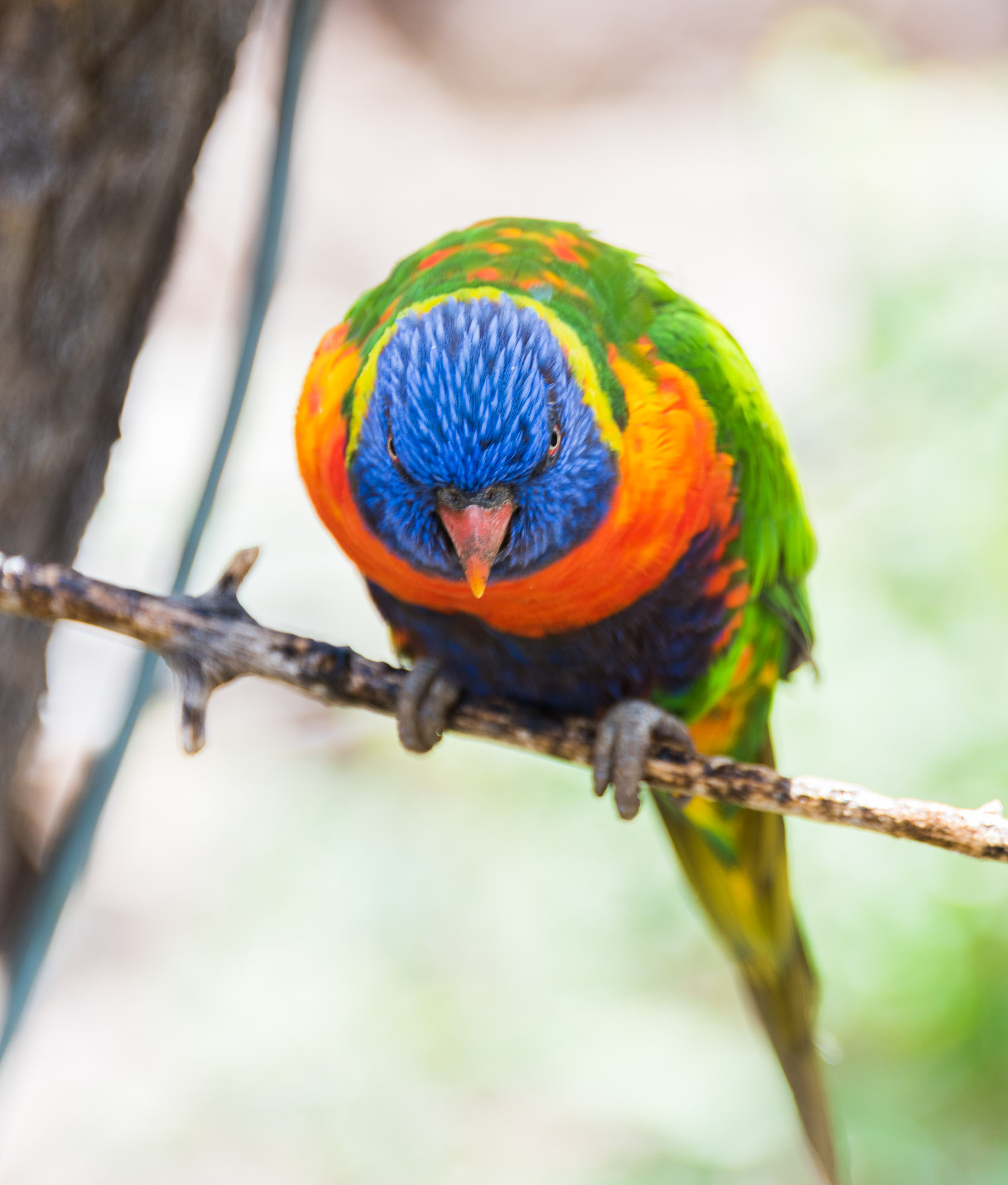 Photo Details
| | |
| --- | --- |
| Title: | Painted Lorikeet, Denver Zoo, Colorado |
| Caption: | A painted lorikeet at the Denver Zoo. |
| Taken: | 21 May, 2016 |
| Location: | |
| Camera: | NIKON D810 |
| Focal length: | 300mm |
| Shutter speed: | 1/100s |
| Aperture: | ƒ/5.6 |
| ISO: | 200 |
| Keywords: | animals, beak, bird, blue, bright, co, colorado, colorful, colors, denver, feathers, green, orange, painted lorikeet, rainbow, zoo |
Mike's Camera in Denver has a yearly "zoo day" where they allow zoo visitors to check out camera equipment for free and try things around the zoo. On this particular zoo day, I grabbed a Nikon 28-300 lens and used it around different parts of the animal exhibits. The lens didn't wow me too much, but I was able to snag this photo of a painted lorikeet in the bird exhibit.
Lessons learned for next time:
Always keep your eyes open for photos. I was a bit bored with the crowded zoo and napping animals, and my mind almost disengaged completely when I saw this fantastic bird. If I had zoned out completely, I would have missed this photo.
Know your equipment. I had trouble getting the 28-300 lens to focus correctly, and I missed a number of shots fiddling with it.
Get to know your local camera stores. Mike's Camera is a fantastic Denver resource, and zoo day is not to be missed for photographers.