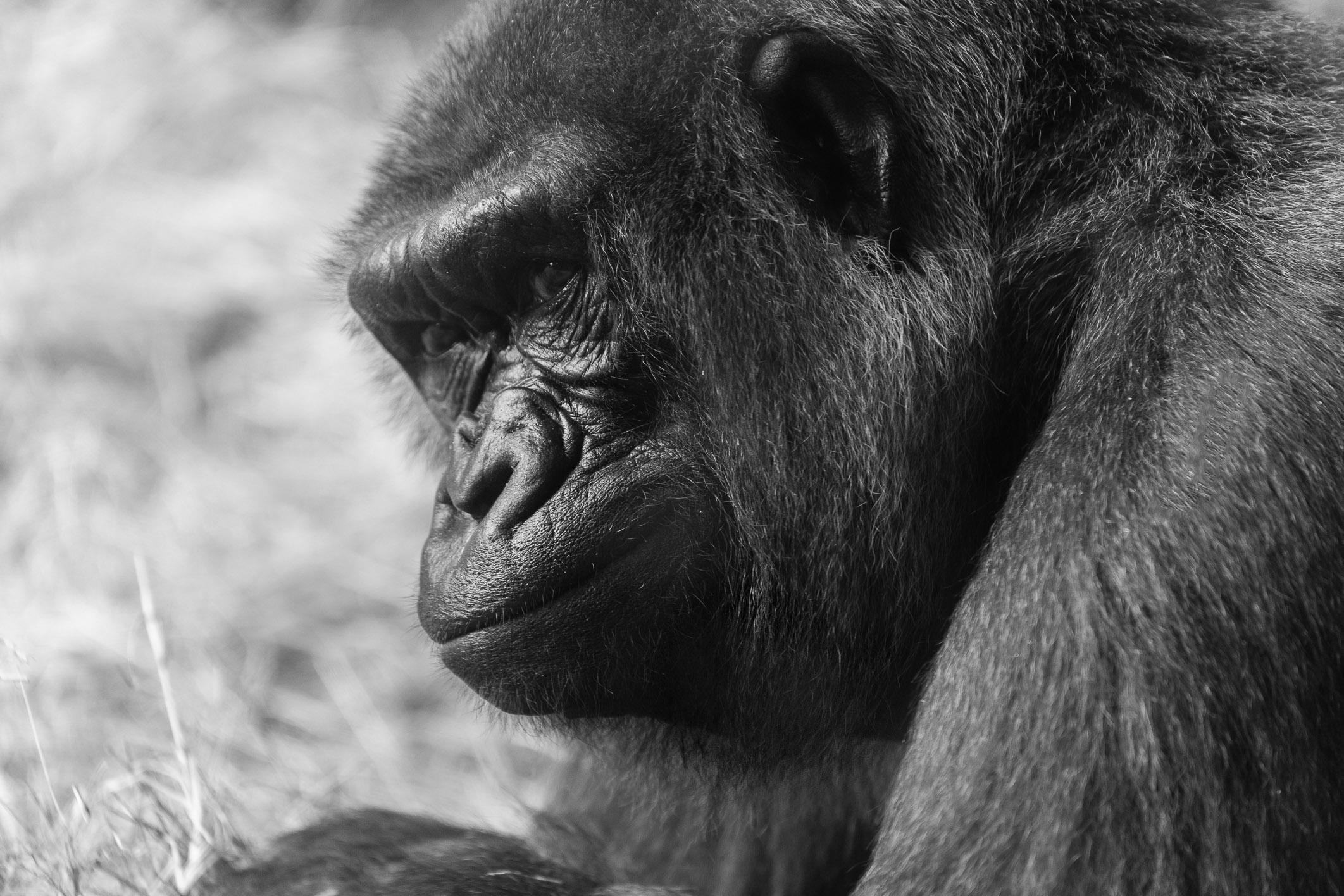 My wife's family has a long history of visiting Disney World, and I've now been more times than I can count. Disney's Animal Kingdom is a special treat for zoo lovers for both the number of amazing animals and the quality of their enclosures. The gorillas occupy a vast hilly area with lots of room to move and separate areas for the male bachelors and the females. One of those enclosures opens up to a windowed area where it's possible to see them up close, sometimes really close.
On this trip, the female gorillas were behind the windowed enclosure (they are almost always on this side) and this particular gorilla had situated herself right next to the glass. Without looking directly, she had her head turned so she could see the people on the other side with quick glances. Of course, the park guests were thronging the glass to see her up close, and it was obvious she was watching them as much as they were watching her.
I happened to be carrying my camera with a telephoto lens attached, and I found a spot where I could clearly see her. When the tourists cleared a bit, I watched her eyes and waited for her to notice me. At that brief moment of acknowledgement, I snapped the shutter and captured this photo.