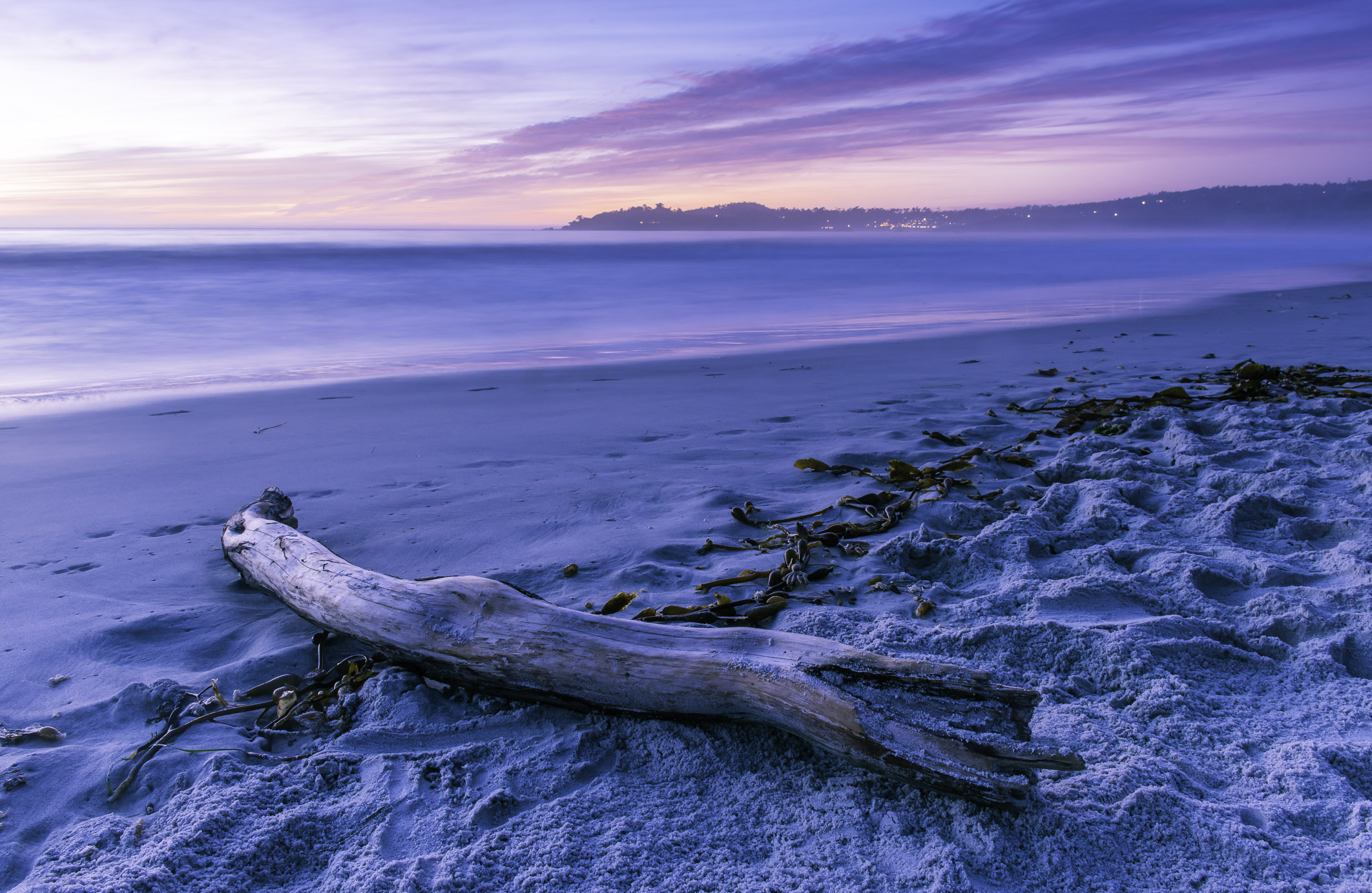 When Gwen and I visited Carmel-by-the-Sea in 2018, I took advantage of California's geography and beaches to take photos of the sunset. The last time I posted a photo from this trip, it was from right before the sun had set below the horizon. This photo is from well after sunset – about 35 minutes later than the earlier photo. This was well into "blue hour" territory, and one could argue the light was closer to dark than blue. But from the very last drop of light in the sky, I was able to compose and shoot this piece of driftwood on the beach.
I took several photos of this same piece of driftwood as the sun set, and I ended up with two that I liked. This was the second of the set from a little later in the evening, and I'll probably share the earlier one another time. Technically, this was a 20 second exposure, but even that wasn't enough to really bring out all of the light and color. It took some additional post-processing in Lightroom before I found a nice balance between the driftwood in the foreground and the pink light of the sunset in the background.
When it comes to sunsets, especially beach sunsets, it's important to be tenacious and use all of the light you can. Sunlight can stay visible below the horizon for a while, which can often create dazzling colors if you're patient and know your camera and software. This was no exception, and I'm glad I got the added benefit of watching the day end on a quiet, beautiful beach in Northern California.