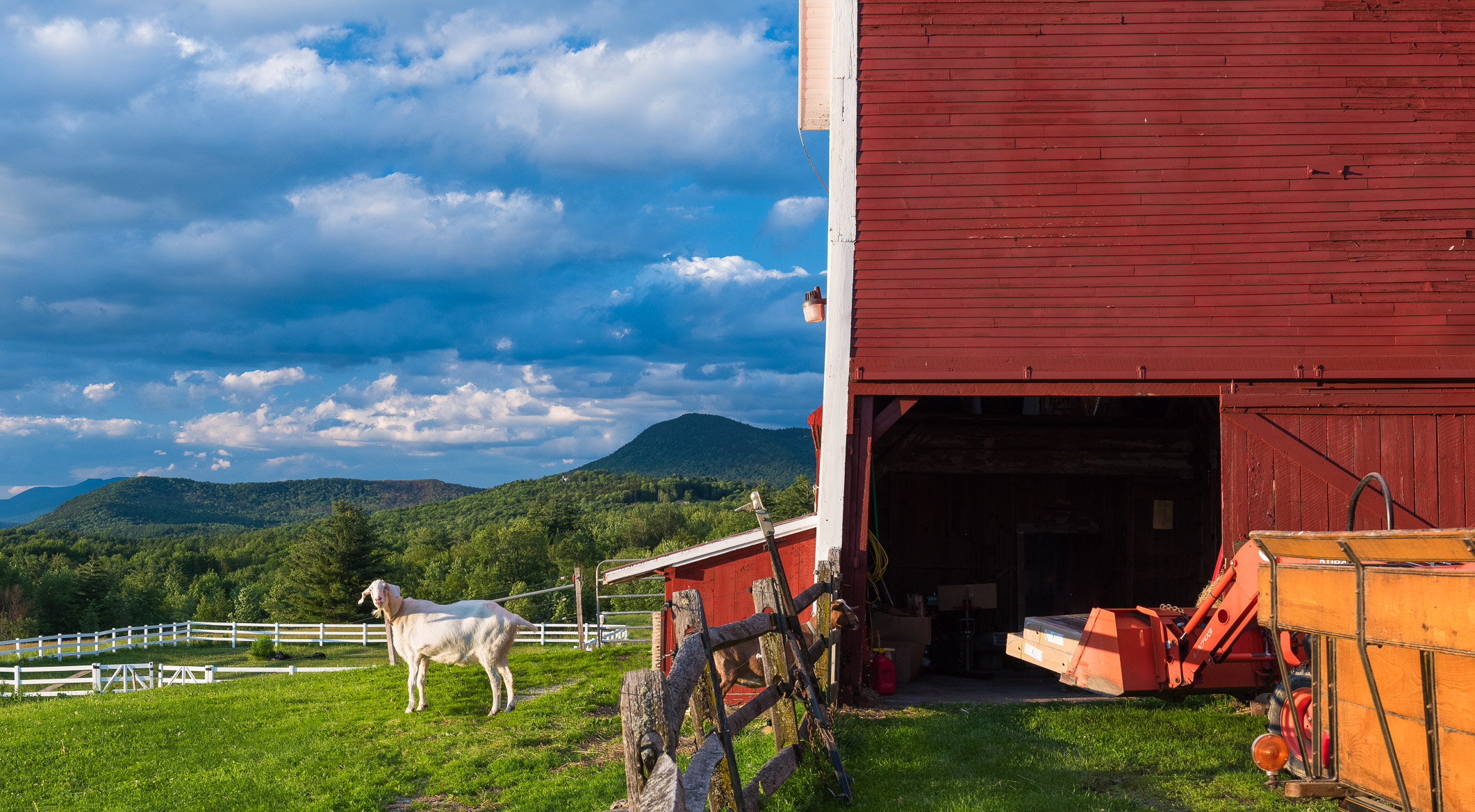 I've already posted twice about my sunset visit to Mountain Valley Farm in Waitsfield, Vermont and how much I loved this incredible location. The first post was about finding a great scene in amazing light, while the second post went into detail about choosing the best photo of the barn cupola at sunset. Here now is my third (and final) photo from that evening – a close in view of the barn and two of its occupants. This photo was a combination of luck and finding the right composition, but it took a little time to get a good result.
In terms of photo order, this one came before the other two I have posted. I took this while I was still looking for the right framing, which was difficult given that there were so many possibilities. Let's look at a few unedited RAW images to see my process as I took in the scene.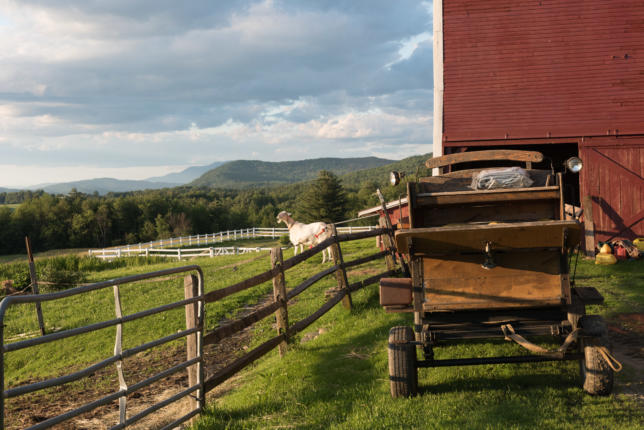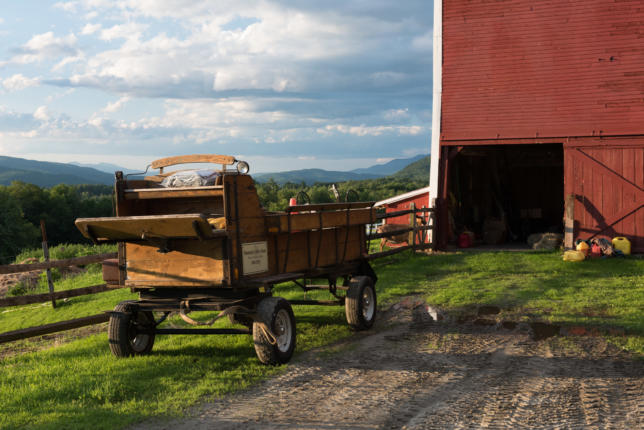 My very first photos of the scene started close, where I initially took several photos of the goats next to the charming hay wagon. Some of these framings might have worked, but the goats were never facing the right direction and the hay wagon just wasn't interesting enough on its own.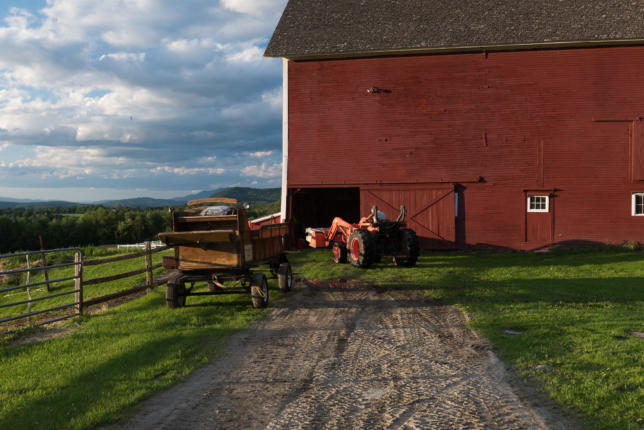 I then stepped back to a medium distance, but the composition felt confusing and lacked a clear subject. Was it the barn? The haywagon? The tractor? What's the story of this photo?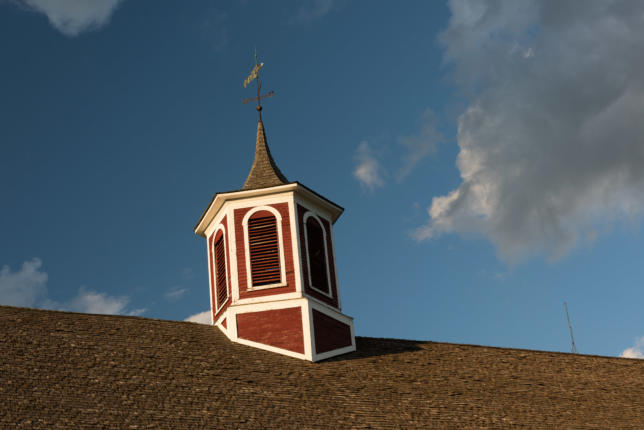 Next, I switched to taking photos of the cupola from below. This move was kind of desperate. Shooting something like this from below rarely works out, and the framing here is undeniably terrible.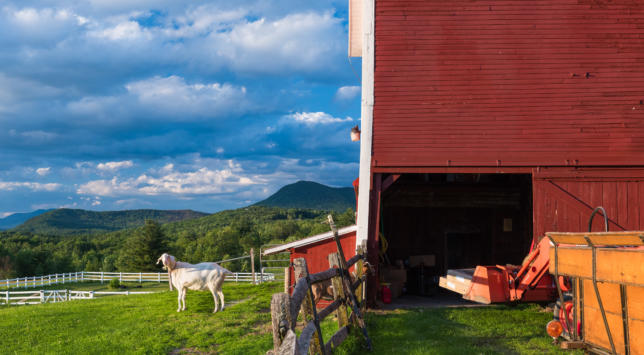 Before giving up on the close shots, I took my next photo of the fence running towards the open barn door – evenly dividing the shot into two halves. Fortunately, right at that moment, the white goat looked in my direction and instantly became an interesting subject. On its half of the photo, you can see an idyllic countryside with beautiful hills, clouds, and grass. On the other side of the fence is a busy barn, with a tractor and lots of equipment. The organized squares of the barn contrast with the rounded forms of the natural scene. The undulating fence in the middle divides the shot in two – both organized and haphazard at the same time. The white paddock in the background intrudes on the left – dragging a little order into nature.
Unusually, this was the only shot I took with this framing. Normally I would take several more to make sure I have options later, but this one worked so well that I moved on to other shots entirely.
The lesson here is to always explore the scene, but luck plays a part too. I took several photos before landing on the one that captured the right story at the right moment.